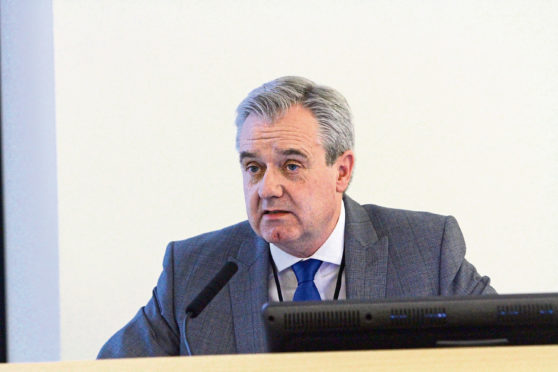 NHS Tayside has several years to go before it can be considered back at the top of its game – according to its former chairman.
But John Brown, who stepped down at the end of June, believes the beleaguered health service is on its way to redemption.
Speaking to the Tele, Mr Brown said he believes he has helped "lay the foundations" for the board's long-term recovery.
"The building blocks are there. We have had issues that have been long-standing and these things will keep cropping up," he said.
"This is an organisation that has hit rock bottom. We went to the highest level of escalation and the challenge is to take it back to the lowest, with a new leadership team. I think it's an achievable proposition."
When he joined Tayside in a Scottish Government-imposed shake-up of top brass in April last year, Mr Brown and interim chief executive Malcolm Wright were handed an unenviable list of ever-mounting issues.
He inherited a long saga of overspending and financial scandals that claimed the scalps of his predecessor, Professor John Connell, and boss Lesley McLay.
Since then, he has contended with "fundamental" problems in mental health services and a scandal around cancer patients being given weakened drugs.
In the last 14 months, Mr Brown has overseen a regional shake-up that has led to a sizeable reduction in spending – assisted, he admitted, by the writing-off of £65.5 million in Holyrood loans – but is yet to have a serious impact on waiting times.
The changes have been welcomed by Audit Scotland, which noted the "challenging" situation in Tayside.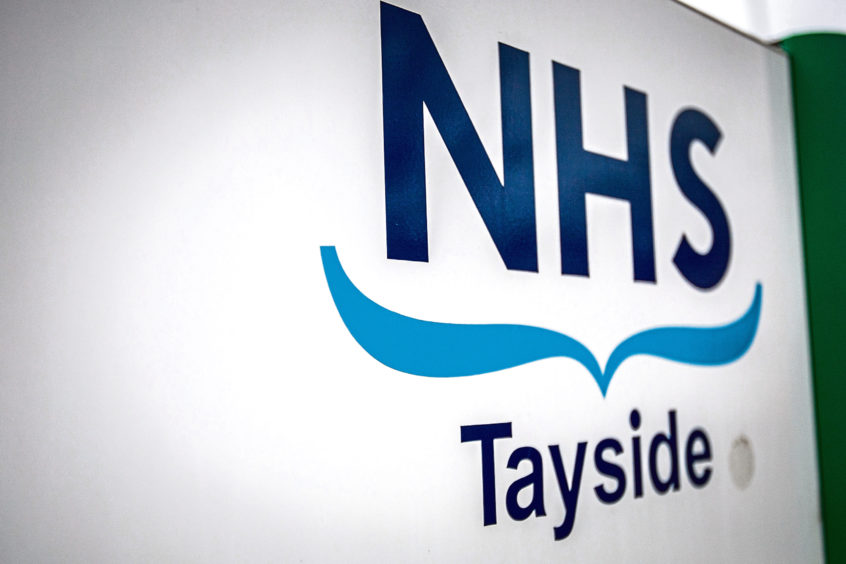 But with three-year performance and saving plans set out for his replacement to inherit, Mr Brown believes he has achieved what he set out to do.
He said: "When Malcolm and I were asked by then Health Secretary Shona Robison to come in, the challenges had arisen over a long period of time – six or seven years – and we were tasked with putting the building blocks in place.
"That's why I'm going. Shona put me in the role with Malcolm to do just that. We've built a plan to get performance up and to achieve financial balance.
"We know some of the targets won't be achieved until the third year of our plan but we're not setting out to talk up that all is well.
"I don't want to suggest that I've come in and Tayside has been fixed. We still have big issues to tackle."
At the core of what has changed in Tayside is a promise by NHS bosses to listen more to frontline staff and patients.
"We've been putting a lot of work into improving performance but we weren't always taking stakeholders – staff, patients and their families – with us," said Mr Brown.
"At every level, our staff have a huge personal commitment to doing the best for the people of Tayside. You can't buy that.
"If we've got that, we've got the potential to harness that and turn Tayside into a top performing organisation."
NHS Tayside has struggled to recruit a permanent replacement for Mr Brown, with vice-chairwoman Lorna Birse-Stewart assuming the role until a successor is found.
In the meantime, Mr Brown is turning his full attention to his other role at NHS Greater Glasgow and Clyde.
There, he will likely grapple with an infection scandal after two deaths at Glasgow's Queen Elizabeth University Hospital – in effect, out of the frying pan, into the fire.
He added: "I want to thank everyone who has been involved. It's been a tough shift for everyone – but they have all risen to the challenge."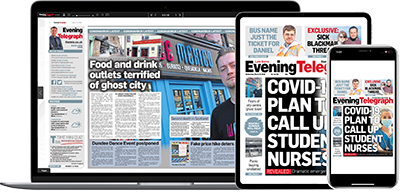 Help support quality local journalism … become a digital subscriber to the Evening Telegraph
For as little as £5.99 a month you can access all of our content, including Premium articles.
Subscribe