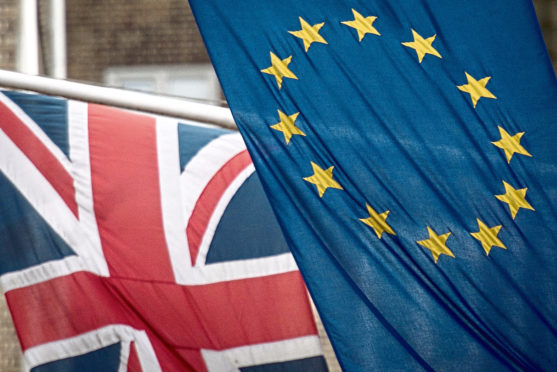 The campaign for a people's vote on Brexit burst on to the political agenda last April with the force of a freight train.
But it has felt recently as if the amber light on the fuel gauge has been signalling that momentum is low.
That was until last week's kiss of life, the resignation of several Labour and Conservative MPs, one of whom – Anna Soubry – stated that the final straw was the UK Government's handling of Brexit.
Some members of the new independent group were seen at the People's Vote march on Saturday.
Can you handle another referendum? I still remember June 23 2016 as the early results were about to roll in.
UKIP leader Nigel Farage had already, despairingly, declared a remain win and retired to the bar.
Newcastle, which was expected to produce a big remain vote, delivered only a 1% majority.
Then Sunderland, a beneficiary of significant sums of EU funding, voted by 61% to leave.
That was the moment I, and those gathered in my house that night, realised something strange was happening.
A recent article by Helen Barnard, Laurie Heykoop and Ashwin Kumar of the Joseph Rowntree Foundation stated that although poverty rates are not predicted to be hugely affected by Brexit, there are "strong risks of price rises, falls in real wages and lower employment".
I took these questions to Scotland's busiest foodbank in Dundee to test the theory that those on the lowest incomes voted to leave and to find out if they are concerned that some say they are the most likely to be affected by it.
The first person I met was Angela, 52, who said: "We survived before we joined and we'll survive in future." She added, "Food prices always go up anyway. That is nothing new."
Steve, 47, recently made redundant from Tokheim, also voted to leave. He said: "I do worry that prices will rise but I also believe we make better decisions when we own the decision-making process."
John, 21, was a first-time voter and voted to leave. He said: "I support independence from the EU and the UK because I believe we would manage our own affairs better but, in the long run, I think we will be fine."
The only remain voter among the many I met was foodbank manager Ken Linton, who grew up in Belfast during the troubles with bombs going off each day.
He expressed concern about the Irish backstop. He said: "I think Europe is using the border as a political pawn and that could be very dangerous as it will raise tensions on both sides."
However, amid fresh calls for a people's vote, it does appear clear that Brexit was the poor people's vote – and they seem unflinching in their support.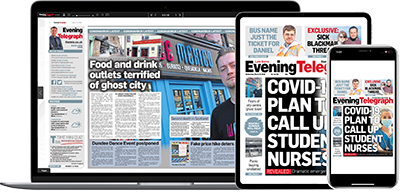 Help support quality local journalism … become a digital subscriber to the Evening Telegraph
Subscribe