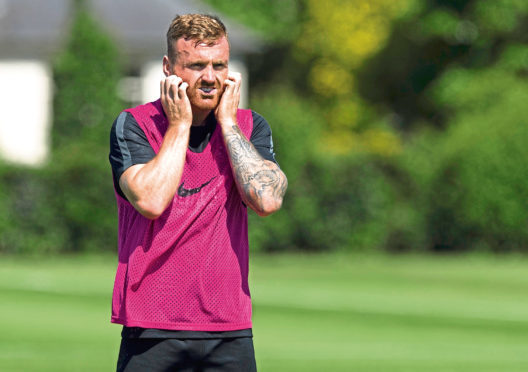 He knows former employers Ross County are likely to be one of his main rivals in the coming season, but new Dundee United front man Craig Curran insists every team in the Championship will have to be treated as such.
The 28-year-old Liverpudlian is relishing the prospect of returning to face the Staggies soon but insists he'll be just as up for the battle when he faces the other eight opposition sides in the second tier.
"We've got County straight away in the cup as well but, normally, it works like that and I'm looking forward to all the games," he said.
"There will be no easy games in this division and every game is going to require different solutions. There will be scrappier games, games when we dominate and games when we don't.
"We have to work out a way of winning all those games. It's as simple as that."
While on the subject of the club he's just left, Curran insists it was the chance to join United and not any dissatisfaction that saw him swap promotion rivals.
"I've still got some great friends up there. I had a great time and have nothing bad to say about them.
"They're a very good club but it's down to business when we play them.
"At the end of the season, I went away and had a good think about things. Like I said, I had a great time there and don't have a bad word to say about the place.
"I just needed a fresh start and a fresh challenge. It was a difficult season for all of us last year and it was just time for a fresh challenge.
"It wasn't anything to do with anything that went wrong or anything I didn't like.
"And when I knew a club like Dundee United were interested, this was something I wanted to do."
Having done it, Curran has no doubts about what is required to be regarded as part of a successful team at United.
"You can't hide from the fact this is too big a club with too big a fan base to be operating at this level.
"The fact it is means it's down to the squad to make sure we get up this year.
"It's not going to be easy but that's why we're all here. Then we'll be playing for a massive club in the Premiership."
He was reminded of that when he turned up for his first day of pre-season training in St Andrews last week.
"The facilities at County were very good, I have to say," he added.
"When I see this place, though, with the training pitches, the gyms and other stuff, I can honestly say it's second to none.
"It shows you the potential this club has and we want to get it back up to where it should be in the Premiership.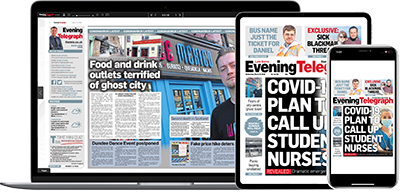 Help support quality local journalism … become a digital subscriber to the Evening Telegraph
Subscribe