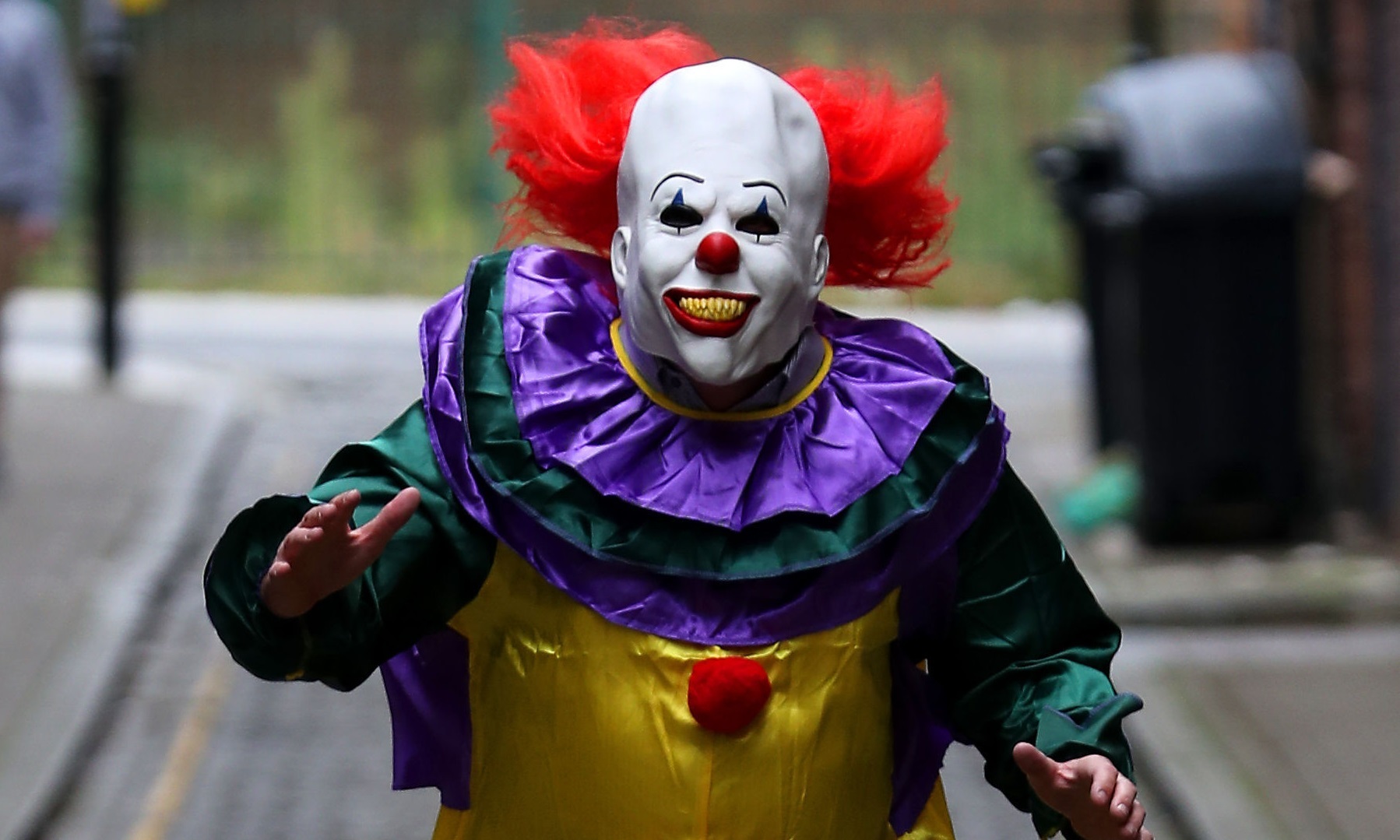 A clown production company has been forced to cancel an event at a children's hospital due to fears they would be confused for the "killer clown" craze sweeping across Britain.
The Clown Doctors, who include Dr Rumtumtumich, Dr Lulu McDoo and Dr Poppy Sneezitoff, were due to celebrate 10 years of visiting sick children by putting on a special event at the Great North Children's Hospital in Newcastle.
But due to the sinister trend that came across from the United States, security at the Royal Victoria Infirmary advised them to postpone the event.
Martin Wilson, director at TIN Arts in Durham – who run the clown programme – said they were disappointed, but hoped the hype would die down soon.
"It's our 10th anniversary so we had a special, larger event planned where we would have clowns in the wards and across the public spaces," he said.
"They wouldn't have masks on, just red noses and doctor coats, but the hospital security said they had been placed on a local hit list for the killer clown craze.
"It means we're no longer able to do the bigger event and will have to just stick to the wards."
Mr Wilson said the work they do with the youngsters is part of the therapeutic treatment they receive – and during the 10 years they have met more than 30,000 children.
In response to the craze, police forces across the UK have warned that jokers or criminals using the costumes to scare innocent members of the public will face arrest – as they deal with a wave of reports.
Fancy dress shops have been asked not to sell clown costumes to anyone they think might be a prankster amid the ongoing "killer clown" craze.
Recent sightings have also been spotted in Tayside. Police were called to Finlathen Park in Dundee two nights in a row after concerns from locals.
In another incident, someone in a clown costume was seen apparently 'chasing' a car in Cheviot Gardens.
Officers in Newcastle and Gateshead have visited shops to ask them not to sell the costumes to anyone they suspect might be up to no good, as the US-born fad continues to grip the UK.
Some of the slew of incidents reported to police have involved offensive weapons, while in Cumbria – where police have dealt with 23 reports in 24 hours – a boy aged 13 was arrested and bailed for malicious communications after a girl of the same age in Kendal received Instagram messages from someone posing as a clown threatening to cut her throat and rape her.
There have also been serious injuries, with the Mirror reporting that kickboxer Simon Chinery, 28, had his fingers cut "to the bone" when he tried to disarm a knife-wielding clown – while 17-year-old Owen Russell told the Sheffield Star he needed stitches after a tree branch was thrown at him by an attacker wearing a clown costume.
Elsewhere, Kent Police received reports of 59 clown-related incidents between October 7 and 10, while Thames Valley Police dealt with 14 reports in the space of 24 hours at the weekend.
On Wednesday, South Yorkshire Police said it had received 61 reports since September 21, including two of clowns with knives.
And Scotland Yard revealed that armed officers from the force's aviation unit had arrested a suspect wearing a clown mask and carrying a fake gun in Hillingdon, west London, on Tuesday, about five miles from Heathrow Airport.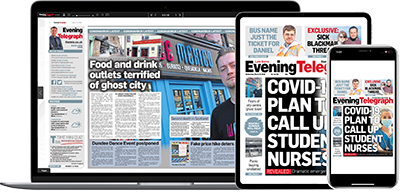 Help support quality local journalism … become a digital subscriber to the Evening Telegraph
For as little as £5.99 a month you can access all of our content, including Premium articles.
Subscribe