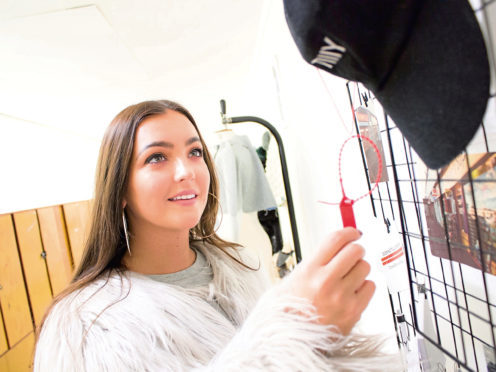 Artwork which features the "Evening Tullygraph", along with other designs inspired by Dundee, is being exhibited at a degree show this week.
The work is by Tilly Longworth, an aspiring young fashion designer from Dundee who attends Robert Gordon University's (RGU) Gray's School of Art in Aberdeen.
She will showcase her edgy clothing range, inspired by the city of Dundee, at the annual degree show.
A spokesman for RGU said Tilly left Braeview Academy at 15 to pursue her creative dream, which led her to Gray's School of Art, where she is set to graduate with a fashion and textiles degree.
Some of her designs focus on well-known names within Dundee, such as the "Evening Tullygraph" and "Tilly Whizz", a play on the local paper and the Beano's Billy Whizz – a character which was created by her cartoonist uncle Vic Neill.
Tilly said: "By the time I left college in 2014 I was sure fashion and textiles was the career path I wanted to take.
"I was very interested in the grime music youths were listening to and the culture behind it. I could see a relationship between some of the lyrics being used in the music and my own life growing up on a council estate in Dundee."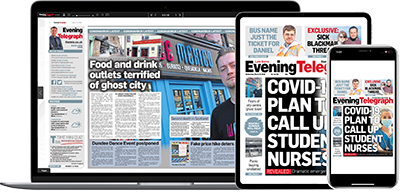 Help support quality local journalism … become a digital subscriber to the Evening Telegraph
For as little as £5.99 a month you can access all of our content, including Premium articles.
Subscribe