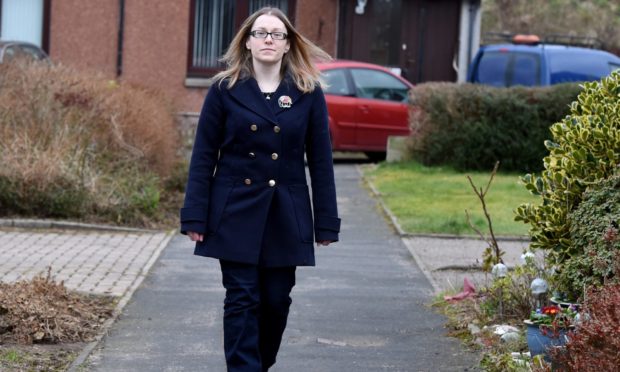 Tayside women living with endometriosis have said they were not surprised at the alarming findings of an inquiry into the debilitating condition.
The "unseen" and "undiagnosed" disorder can leave sufferers in agony, lead to heavy periods and, in more serious cases, infertility.
This week a cross-party Westminster inquiry published its findings into the condition, which affects one in 10 women in the UK.
Among the more alarming statistics contained within the report is that the average wait time for diagnosis in Scotland was eight and a half years, which hasn't changed for a decade.
While the report has hit the headlines due to the troubling findings, those living with the disorder know only too well how difficult their experiences have been in getting support.
Vicky Chapman, from Arbroath, suffered from symptoms from the age of 11 but wasn't diagnosed until she was 28.
Now 32, she heads up a local Dundee support group which provides therapy for her and also allows other women to seek help.
She said: "I wasn't that surprised by the waiting times, it can go undiagnosed for a long time. Some people are wrongly diagnosed with IBS, for example, or they're told it's in their head.
"I'm hopeful that the recommendations, which are pretty straightforward and clear, will be followed."
The report called on the government to look at inequalities in diagnosis and also end the ethnicity and gender gaps in medical research.
It also recommends all UK nations have compulsory menstrual wellbeing on the school curriculum so young people know the warning signs and know when to seek help – currently only England has agreed to this.
Vicky said the damaging impact on women who lived with the disorder was difficult to quantify.
She added: "One minute you can be fine, the next minute it floors you. I suffer from fatigue and pelvic pain.
"There's also the fertility issue, that's not an avenue I've explored yet, but to be told that it might not be an option at 28 was very hard."
Meanwhile, Demi Brown – who has previously shared her story with the Tele – said she was glad that the report had provoked a discussion.
The 26-year-old mum, from Whitfield, said: "Some women I've spoken to had to wait as long as 12 years to be diagnosed, how that can happen? I'm glad it took me just three years.
"I didn't know much about it until I was diagnosed. This week is the first time that I've seen other people talking about it, I'm glad that it's getting recognised as a serious condition because I felt like I was going crazy when I first got the symptoms. I wanted to kill myself I was in so much pain."
Demi underwent surgery to help remove affected tissue five weeks ago and, in six months time will find out if the procedure was successful.
"Because they had to take out part of my womb and put it back in again, I could be infertile now. It's not something any women wants to hear, but certainly not one my age," she added.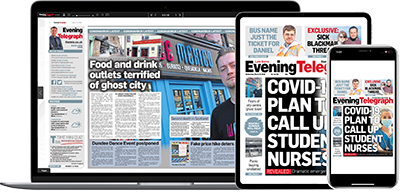 Help support quality local journalism … become a digital subscriber to the Evening Telegraph
Subscribe