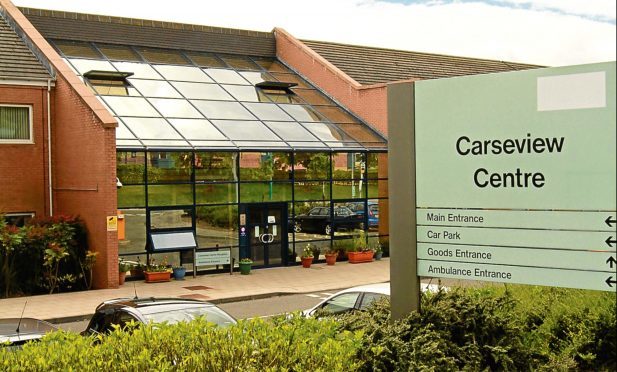 Electric shock therapy treatments were performed 116 times in Dundee in 2016, according to new figures.
A report released by NHS Scotland's Scottish Electroconvulsive Therapy (ECT) Audit Network showed that 116 treatments were carried out at the Carseview Centre last year.
A total of 12 patients received shock therapy, also known as ECT, for 16 "episodes" — problems for which ECT has been discussed as a solution.
Typically, a patient at Carseview underwent seven treatments, receiving nine shocks during each session.
During an ECT treatment, an electrical current is passed through the brain — typically via electrodes applied to the head — which induce a seizure.
The therapy is administered to patients under general anaesthetic and with a muscle relaxant applied to prevent convulsions. It aims to combat conditions such as depression, psychosis, bipolar disorder and catatonia.
Dr David Christmas, a consultant psychiatrist with NHS Tayside, said ECT tends to target those with severe depression at risk of suicide, and those not eating or drinking.
He said: "The latest report from the Scottish ECT Audit Network confirms the well-established effectiveness of ECT for mood disorders.
"ECT is one of the few treatments that continues to work when people have failed to respond to multiple trials of antidepressants and psychological therapies, and over half of people who have ECT receive it because they have not responded to other treatments."
Dr Christmas said most people showed improvements within a week or two of treatment.
He added: "Approximately two-thirds of people who have ECT will be at least 50% improved by the end of treatment. Those with more severe or psychotic symptoms often show the greatest response.
"Three quarters of people are rated as 'markedly, severely or extremely ill' before ECT, and after treatment, three quarters are rated as 'much improved' or 'very much improved'."
Despite this, the treatment is not without its side-effects.
Almost a third of patients in Scotland who had the treatment last year suffered headaches while just over a fifth had memory problems afterwards.
However, the use of ECT at Carseview has declined in the last five years. In 2012, patients typically received 10 treatments at a time, falling to seven treatments last year.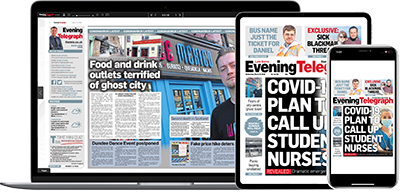 Help support quality local journalism … become a digital subscriber to the Evening Telegraph
Subscribe