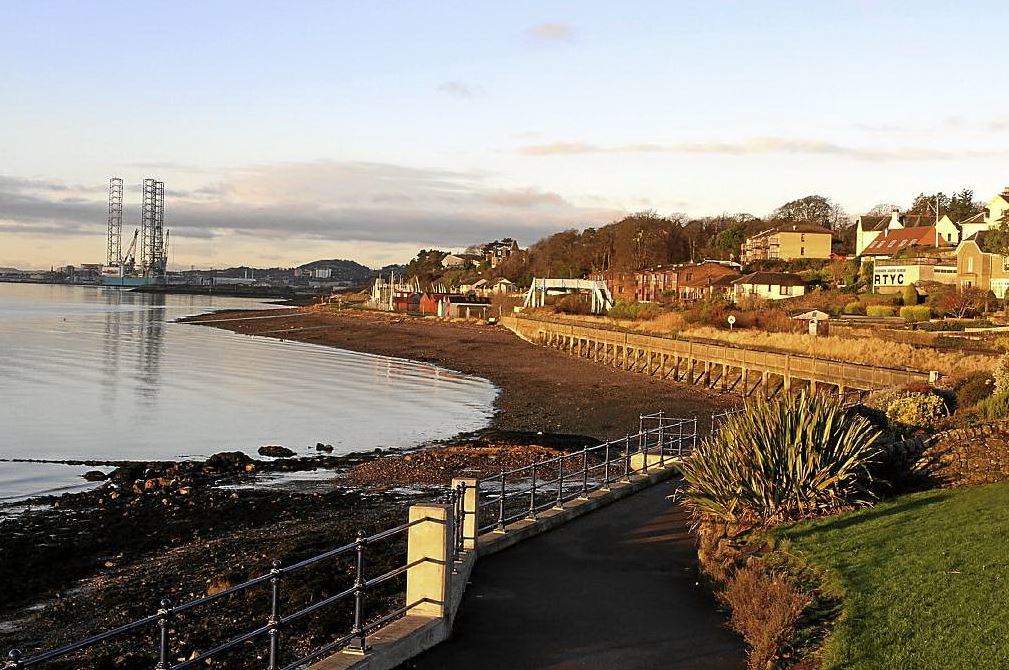 A lack of jobs and affordable housing are two of the big issues residents in Dundee East would like to see addressed.
The ward stretches from the affluent Broughty Ferry in the east to more deprived inner city housing estates including Douglas and Whitfield.
The constituency also takes in parts of Coldside, Maryfield and the North East council wards, sharing them with neighbouring Dundee City West.
Lack of employment and better housing were the main issues which dominated voter opinions when the Tele spoke to constituents.
Allan Ney, 57, a joiner from Craigie, said: "Dundee in general is needing a lot more jobs.
"That is a city-wide issue — not just the east of the city. The one thing the area really needs is better housing. There are not enough decent homes for folk in the area."
Lisa Warwick, 25, a social care worker from Craigiebank, said: "The area I live in is pretty nice but as soon as you move into other areas in Douglas it looks pretty run down.
"I think better housing is needed but those homes need to be treated with respect. The new-build houses should not be offered to anyone who will not look after them.
"The area needs to be treated with more respect. There's always the fear of lack of jobs in the area as well.
"That has been going on for a while now so seeing a change would be good."
Joanna Perrett, 60, a school cleaner from West Ferry, said: "The work in Dundee seems to be shedding off by the week. It's really concerning to see the amount of shops closing down in the town and, along with that, the loss of jobs.
"There needs to be more investment in bringing more shops into the city centre. It's starting to turn into a bit of a ghost town with all the empty shop spaces.
"I also hope there is more investment in bringing more work to Dundee. Seeing the extension built at the Michelin factory was nice to see. I would hope there will be more of that kind of thing in the next few years."
Robert Fulton, 78, a retired ship plater from Hilltown, said: "I'd like to see a lot more people get into work. There needs to be more jobs available in Dundee. So many places are closing down or laying people off – there has to be other jobs available for these people to go to.
"More work is needed, whether it's construction or some other area along those lines. I've voted already through my postal vote but if I don't see any changes I'll be changing my vote next time."
Candidates from all parties have pledged ways in which they aim to tackle these issues.
Dundee famously voted in favour of independence by a margin of more than 13,000 people.
Shona Robison, former SNP cabinet secretary for health, wellbeing and sport, is looking to regain the seat she first won in 2011, having been an MSP for Dundee East from 2003 until the ward was redrawn and renamed in 2011.
She will be up against seasoned campaigners, however, with both Bill Bowman, of the Scottish Conservatives, and Craig Duncan, of the Scottish Lib Dems, standing in last year's UK General Election for Dundee East.
They are joined by Richard McCready, of Scottish Labour, and Leah Ganley, of the Trade Unionist and Socialist Coalition (TUSC).
Individually, Richard McCready has pledge to push to win well-paid jobs in decommissioning North Sea oil and gas platforms for Dundee firms.
Leah Ganley wants to see a new minimum wage of £10 an hour and an end to zero-hour contracts.
Bill Bowman wants to restore local control to the police service, following the merger of Police Scotland and the planned relocation of call centres to the central belt.
Shona Robison said she would support council plans to build a £17m regional sports centre in Caird Park, work on which recently started, and the construction of 667 new homes across Dundee.
Craig Duncan said if he is elected he would provide a strong local voice, standing up for the people.
n See also page 14.
In the run-up to the Scottish Parliamentary Election on Thursday, the Tele is looking at the constituencies and candidates in our readership areas.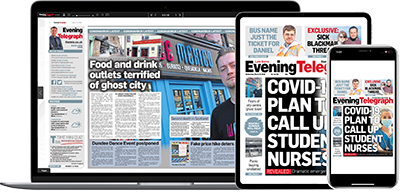 Help support quality local journalism … become a digital subscriber to the Evening Telegraph
Subscribe