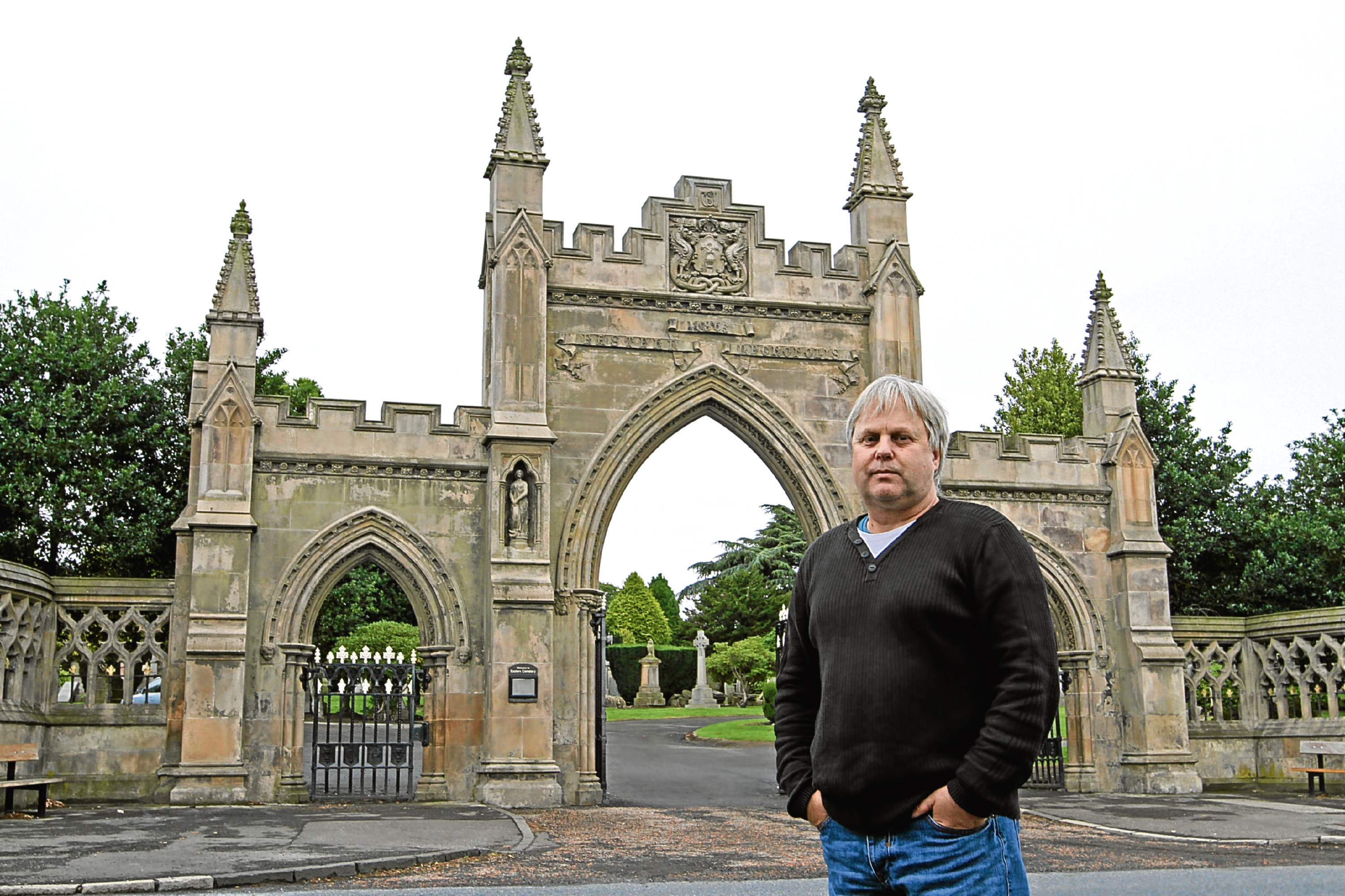 Calls have been made for a conservation group to be set up to tackle toppled gravestones, litter and unkept grounds at a Dundee cemetery.
Paddy McArtney is appealing for more support for a group which he said would "bring back respect" to the Eastern Cemetery.
His efforts have already attracted the support of local councillors.
Paddy said: "I've been asking the council to get something done about the cemetery, and I'm now looking to set up a community group to oversee cleaning the place up.
"The aim of the group would be to bring respect back to the cemetery."
The 52-year-old, from the Blackscroft area, said the cemetery currently looks like a "war zone" and work needs to start as soon as possible.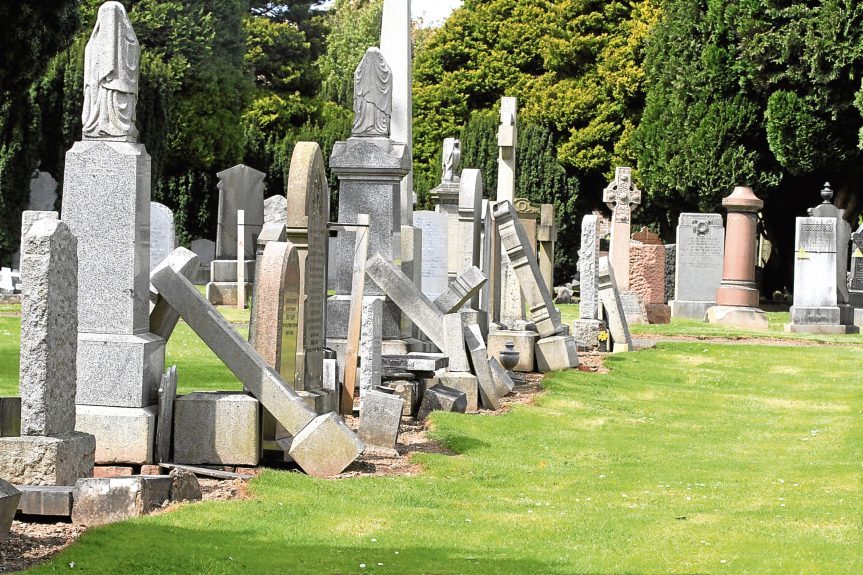 He said: "The grounds are pretty bad — there are gravestones knocked over and parts of the ground have washed away.
"As well as the work the council does, the cemetery needs a group which is committed to making the place look clean and tidy.
"I have talked to people who have come to the city to trace their ancestry, and when they visit the cemetery they are shocked at the state of the place.
"I have relatives who have been buried there — it also has historic importance."
Paddy said the creation of the group would be a long-term project.
He said: "This is not the type of thing that's going to be fixed in the next couple of weeks, but if this project gets off the ground we can start to tackle the problems.
"I now need to get people on board who would be willing to take part in conserving the grounds.
"I've looked at other conservation groups in Dundee like the Western Cemetery Group and the work it has done there has kept the grounds looking pretty good.
"The plan is to get something similar up and running for Eastern Cemetery."
Lynne Short, a councillor for the Maryfield area, is very supportive of the scheme.
She said: "I support Paddy and his idea fully. The cemetery is very important in the lives of a lot of people in the city.
"Keeping the cemetery tidy would also encourage visits from those tracing their family roots and it is important that the risk of the grounds looking worse for wear is eradicated.
"Setting up a community group would bring something different to the project rather than it being a council-run scheme."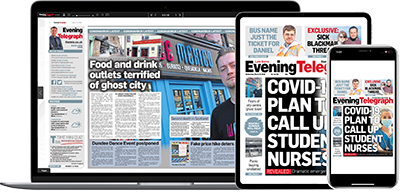 Help support quality local journalism … become a digital subscriber to the Evening Telegraph
Subscribe