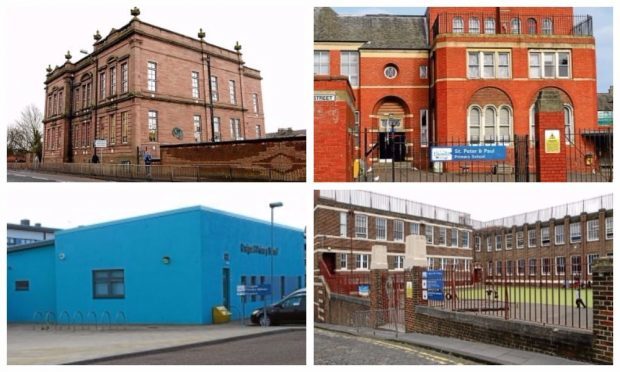 Classrooms in Dundee schools are full to bursting — with one school 51 pupils over capacity.
The Tele can reveal that four primary schools have school rolls higher than the buildings are designed to cater for.
There are also two schools using temporary units to accommodate pupils.
And several schools are also breaching class size guidelines — with more pupils than recommended being taught in the same room.
An investigation found that Craigowl Primary has 51 pupils more than its capacity of 434.
Blackness, St Mary's and St Peter and Paul Primary schools are all also teaching more pupils than the schools are designed to hold.
Meanwhile, classes at Mill of Mains, Clepington, Blackness and Victoria Park primaries also have larger classes than the Scottish Government recommends.
Dozens of other classes across the city are almost at capacity.
The figures today sparked claims that children's education was being put at risk — though the council insists there is enough room to teach pupils to high standards.
Councillor Gregor Murray, convener of children and families services, said there was "ample capacity across the city" with primary and secondary schools sitting at about 80% occupancy.
The councillor said: "These schools which are over capacity are full through placing requests — our schools have enough space for all priority one pupils at the start of each year. We also have a system of reserved spaces for pupils, which means spaces are kept each year for families moving into the area."
The convener said the council was "legally obliged" to follow Scottish Government guidelines on class sizes, but said parents could appeal to have their children accepted to a school, meaning more children ended up in some classes.
"We try to prevent this from happening, as we recognise that these guidelines are there for a reason, and we wish to stick to them," the councillor added.
Portable classrooms are used for "overspill" at Claypotts Castle Primary and St John's High schools.
But Councillor Murray said these short-term measures had been well-received by staff and pupils.
He added: "Schools owned by the council are designed for the future, both in terms of their build and the rolls that they can take.
"This is in contrast to Labour's disastrous history of building PPP schools that are too small and are costing councils across Scotland millions in eye- wateringly high repayments."
However, Labour councillor Michael Marra — whose Lochee ward includes St Mary's Primary — hit out at the education chief.
He said: "The excuses from the convener are both meaningless and irrelevant. What would it matter if our schools were overflowing due to placing requests?
"They are still full up — in fact many schools are too full. It is the children of Dundee who pay the educational price.
"I am dealing with complaints from despairing teachers in my ward who cannot fit their pupils into cramped classrooms — and that is in a newbuild school.
"Class size policies of the SNP Government are meaningless when broken by an SNP council, meekly making the cuts the same SNP Government insists upon."
Fellow Labour Lochee councillor Charlie Malone added: "I found the comments rather odd.
"It's an important issue and I feel it hasn't been addressed.
"To say 'we have ample capacity across the city' is disingenuous when these figures show schools and classes running over-capacity.
"There might be spaces elsewhere but that doesn't address the issue at the over-provisioned schools."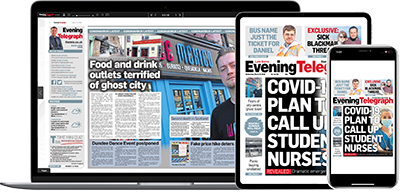 Help support quality local journalism … become a digital subscriber to the Evening Telegraph
For as little as £5.99 a month you can access all of our content, including Premium articles.
Subscribe