More than 30 untaxed vehicles have been clamped by the DVLA in Dundee since the start of the week.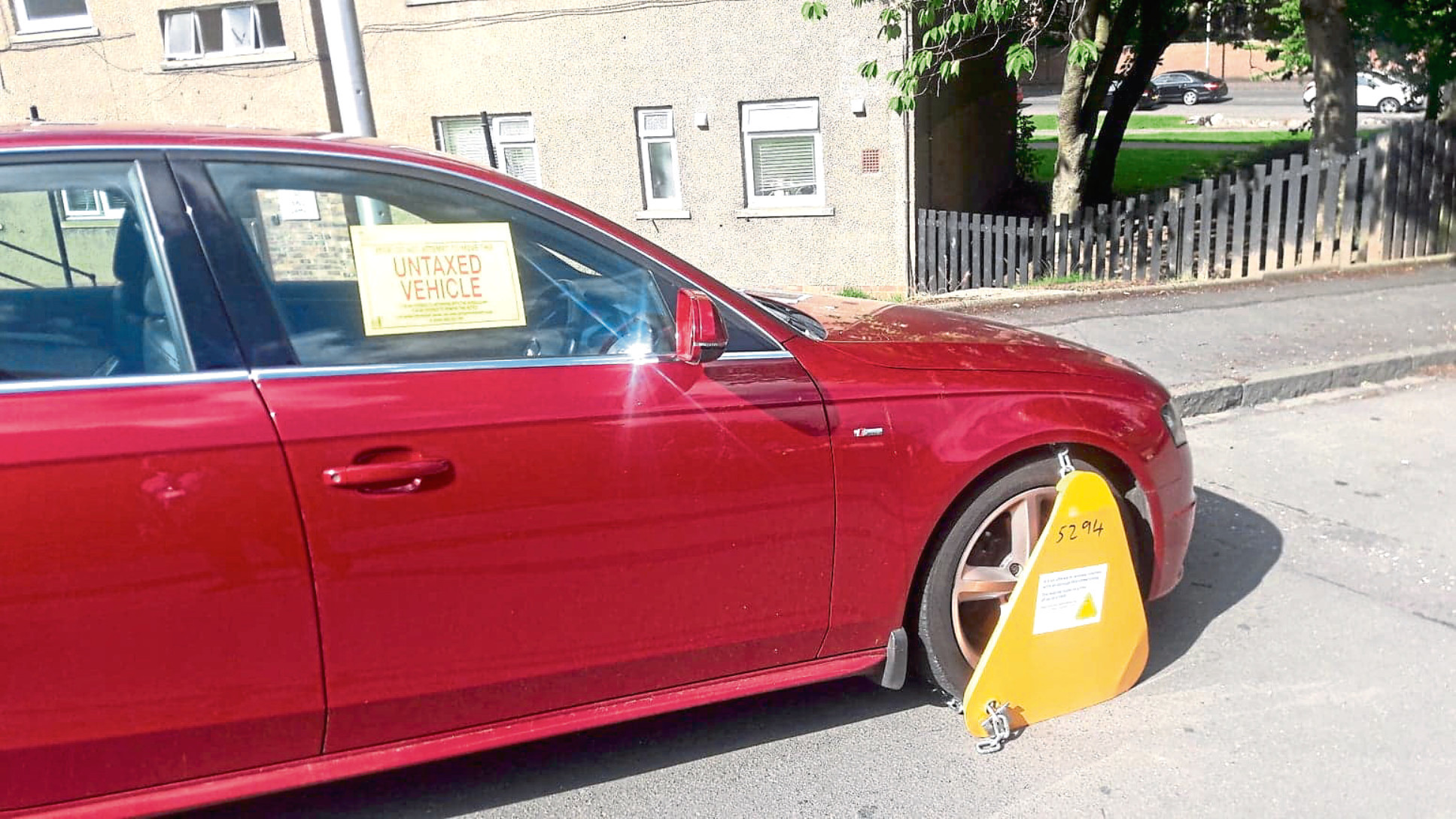 Vehicles parked across the DD1, DD2 and DD3 postcodes were targeted by the driving agency after they were found to have no road tax.
A total of 33 have been clamped across the city so far.
Vehicles on Saggar Street were among those clamped.
A spokesman for the DVLA said: "As part of its day-to-day enforcement, our national wheel clamping partner, NSL, clamps or impounds any untaxed vehicles.
"We can confirm that 33 have been clamped in Dundee since Monday.
"Twenty eight were clamped in the DD2 postcode area with three in the DD3 and two in the DD1 areas."
A resident of Saggar Street, who declined to be named, said this wasn't the first time vehicles had been clamped in the area.
She said: "Cars in the street were clamped on Wednesday.
"As far as I'm aware there have been at least four vehicles targeted in the area.
"It's happened quite a few times around here so it hasn't come as a shock."
Margaret Heggie, 70, a retired retail assistant who lives on the street, said she was "surprised" to see a black Volkswagen Golf and a red Audi A4 clamped in her area.
She said: "I haven't heard any neighbours speaking about this and I never saw anyone physically out clamping cars in the area either.
"I'm surprised that cars here have been targeted."
Another resident, Kieran Finlayson, 21, said he was shocked by the number of cars that had been targeted since Monday.
He added: "It's certainly a lot.
"I never saw anyone clamping cars but I reckon the red Audi was clamped on Wednesday.
"The window on the Audi was also smashed."
Owners of the vehicles will be required to hand over a £100 fine and release fee to be unclamped.
If the owner cannot prove that the vehicle is taxed, a £160 surety fee will be required to ensure that is done within 15 days of its release.
The DVLA says that if the release fee is not paid within 24 hours, steps are taken to impound the vehicle, with the fee rising to £200 plus a £21 storage charge per day.
The DVLA spokesman said: "We operate a range of measures to make vehicle tax easy to pay and hard to avoid, including online vehicle taxing and direct debit.
"We also continue to send reminder letters to vehicle keepers.
"That is why it is so important for them to notify the DVLA of a change of address or keeper.
"It is right that we take action against those who don't tax their vehicles and then drive them, otherwise it wouldn't be fair to those who do the right thing.
"Clamping is one of a range of measures we use to make sure these untaxed vehicles are not driven on the road."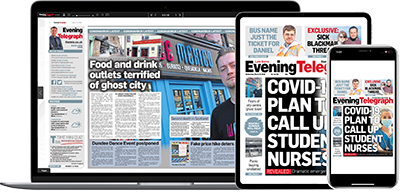 Help support quality local journalism … become a digital subscriber to the Evening Telegraph
For as little as £5.99 a month you can access all of our content, including Premium articles.
Subscribe