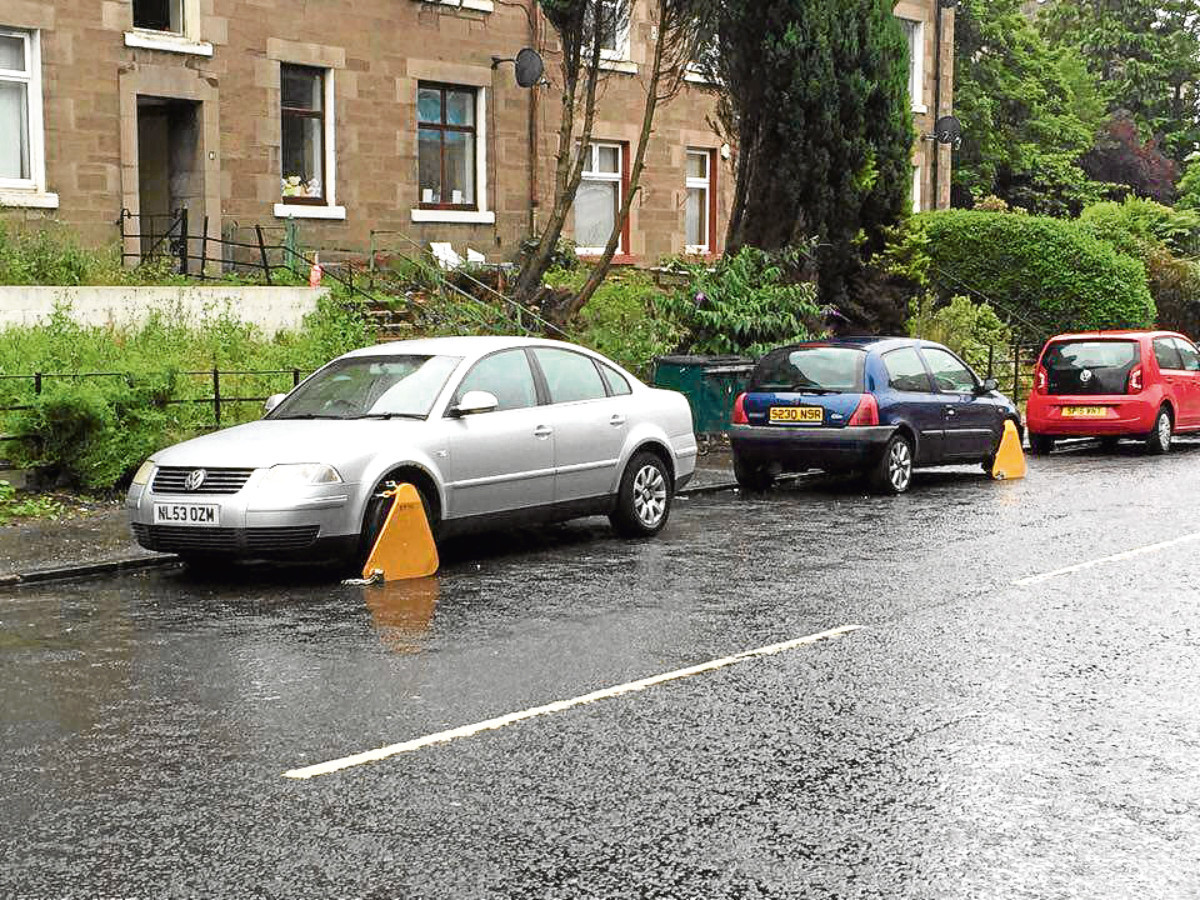 Dozens of cars have been clamped on streets in Dundee after a crackdown by the DVLA.
The vehicle agency targeted the city between August 1 and 5, clamping 87 untaxed cars.
Cars on streets, including Dens Road, Gardiner Street, and Tullideph Road were hit by officials.
• Worst Dundee streets for parking fines revealed
A spokesman for the DVLA told the Tele: "As part of their day-to-day enforcement, DVLA's national wheelclamping partner, NSL, clamps or impounds any untaxed vehicles seen on the road. We can confirm that 87 untaxed vehicles were clamped in Dundee between August 1 and 5.
"It is right that we take action against those who don't tax their vehicles and then drive them, otherwise it wouldn't be fair to those who do the right thing.
"Clamping is one of a range of measures we use to make sure these untaxed vehicles are not driven on the road."
Motorists affected have to pay a release fee of £100 and, if they can't show the vehicle has been taxed, a surety fee of £160.
Dens Road resident Sean Kidd, 26, welcomed the crackdown. He said: "I think it is a positive step that they are putting in tougher measures to clamp down on people who aren't paying their road tax.
"I've seen a lot happening on this road and the volume of vehicles being clamped doesn't surprise me."
However, another resident, who didn't want to be named, said two of the clamped cars belonged to his family.
He said: "I was notified by a neighbour that men arrived in orange, high-visibility vests and clamped both vehicles.
"We are annoyed because we were away to get the Clio its MOT and moved into a private car park and the intention was to sell the silver car but now we can't.
"I think there is a charge to have it removed and there isn't the money going around to pay that."