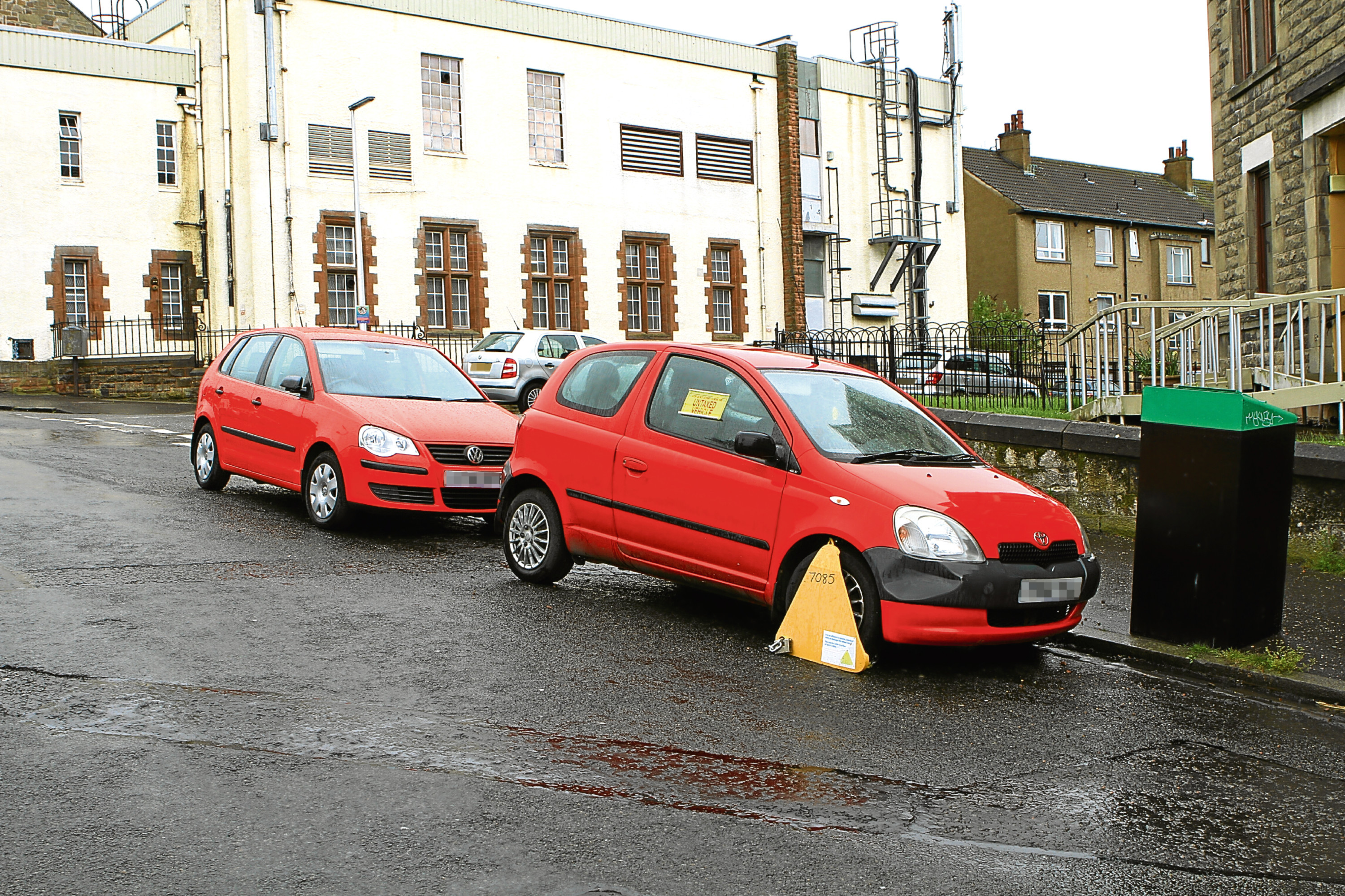 Wheel clampers working for the DVLA targeted more than 50 vehicles in Dundee during a week of action.
Cars parked in the DD1, DD2, DD3 and DD4 postcodes were targeted by the driving agency having allegedly failed to pay road tax.
Overall, 51 vehicles were clamped across the city.
Glamis Road, Corso Street and Seymour Street were just some of the areas targeted by officials.
A spokesman for the DVLA told the Tele: "It's an offence not to tax a vehicle before it's driven on the road.
"While DVLA does tell drivers when their tax is due by sending reminders and last-chance notices, action will be taken against those who don't tax their vehicles.
"Nearly 99% of vehicles on the road are taxed correctly — so the overwhelming majority of motorists pay their tax."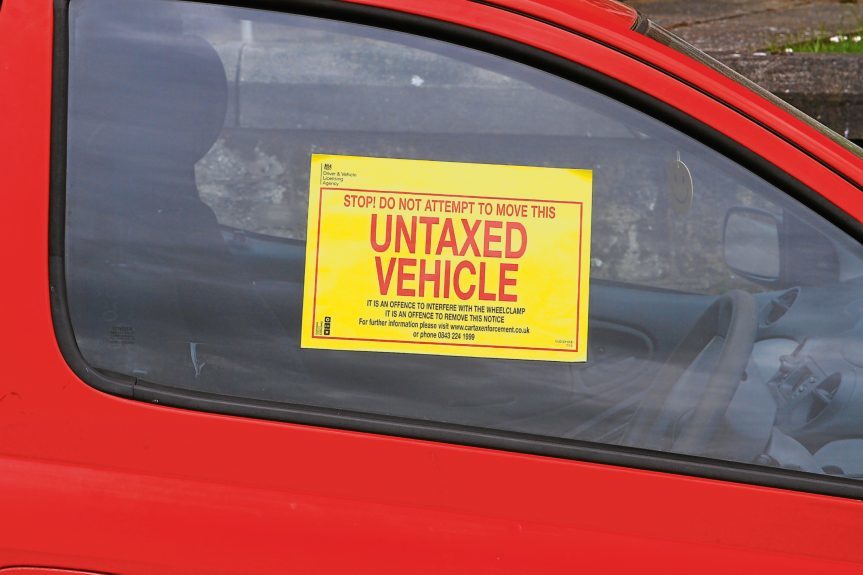 Owners of the clamped vehicles will have to pay a release fee of £100 and, if they can't show the vehicle has been taxed, a surety fee of £160.
The surety fee is refunded if the motorist is able to prove that the vehicle has been taxed within 15 days of its release.
DVLA say vehicles are impounded if the fee is not paid within 24 hours of a vehicle being clamped.
The release fee then rises to £200 — along with a storage fee of £21 per day.
Again, a surety fee of £160 must be paid if the motorist cannot show that the vehicle has been taxed.
Councillor Lynne Short spotted some of the clamped cars.
Although she welcomed the crackdown, she advised residents to become more aware about the rules.
Cllr Short said: "I was going along the street and I noticed a few of the clamped vehicles.
"They ran something last year in the other part of the city so they clearly do it by postcode.
"The last time it obviously gave people a bit of the shock to make sure they're up to date.
"It's definitely positive that the minority of people who don't pay road tax are being hit."
If a vehicle is declared off the road (SORN) it must be kept off the road, on private land.
Vehicle Excise Duty on road tax changed on April 1 meaning some new cars are significantly more expensive to tax while others have become cheaper.
Zero-emission cars are not exempt from the changes.
In August last year, the DVLA clamped 87 untaxed vehicles. Cars on streets including Dens Road, Gardiner Street and Tullideph Road were targeted by officials.