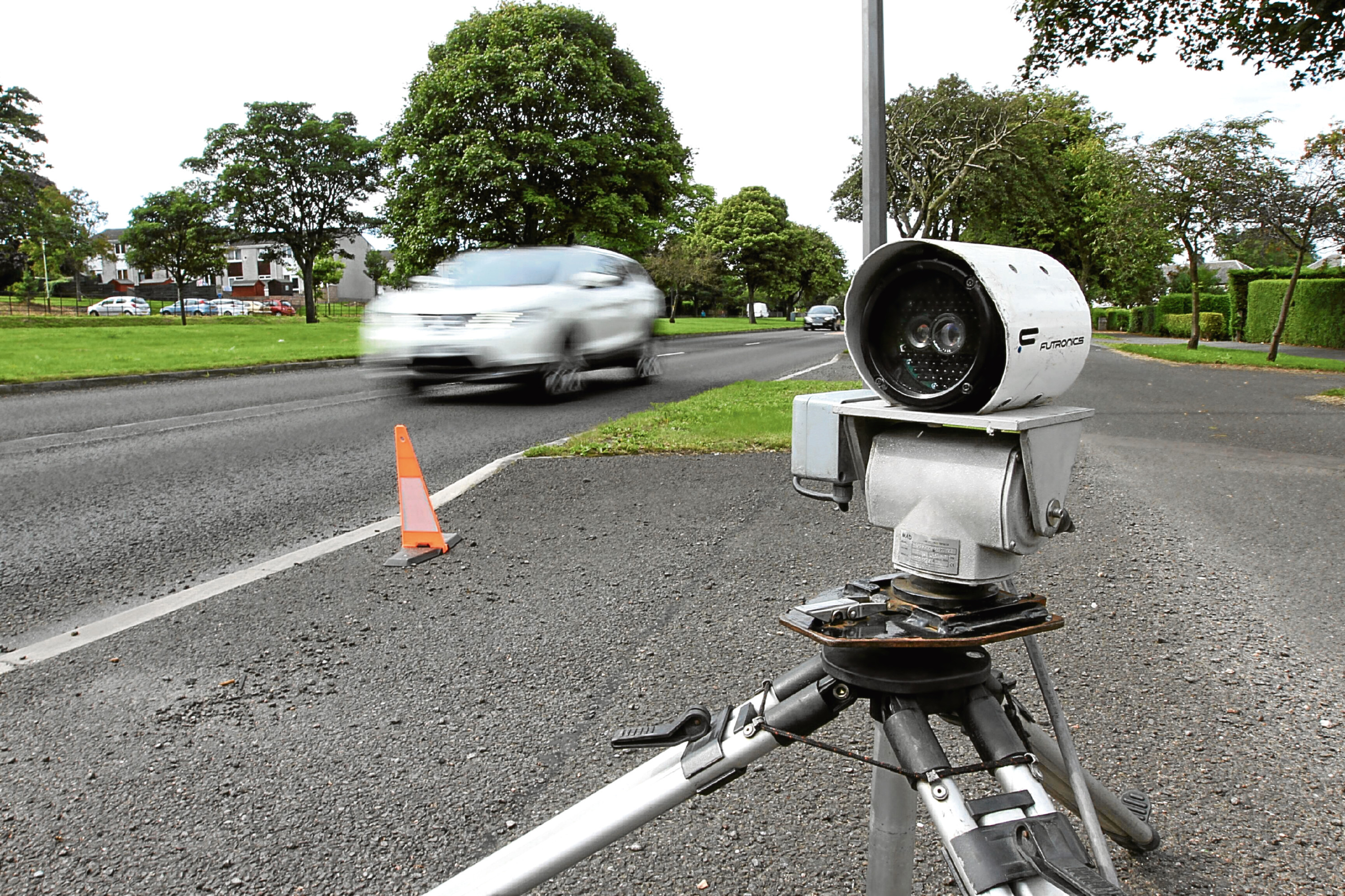 Nearly 60 drivers have been issued with fines by the DVLA after tax checks were performed on vehicles in Dundee.
Using an automatic number plate recognition (ANPR) device, staff from the government agency set up cameras over a two-day period in the city last month in a bid to snare anyone not paying their vehicle tax.
The cameras could be seen operating on the Kingsway, with a warning on an accompanying car which said "DVLA tax check".
Now, following an investigation by the Swansea-based organisation, 58 owners have been told their vehicles were caught being driven untaxed.
A spokesman for the DVLA said: "I can confirm an ANPR vehicle was working in Dundee on August 29 and August 30. We have issued 58 letters to keepers of untaxed vehicles that were seen on the road so far.
"DVLA operates a range of measures to make vehicle tax easy to pay and hard to avoid, including online vehicle taxing and direct debit.
"We also continue to send reminder letters to vehicle keepers, which is why it is so important they notify DVLA of a change of address or keeper."
The DVLA uses ANPR cameras to check drivers' registration plates against a central database.
This is the method being used, instead of the paper tax disc, which motorists no longer need to display.
However, drivers still need to pay vehicle tax online or by going to a Post Office.
If the DVLA's system flags a vehicle as being untaxed, an automated letter and fine of £80 will be issued to the registered keeper's address.
Early settlement of this fine, if paid within 28 days, can see a 50% discount.
But failure to settle the fine will result in prosecution where the court may increase the fine to a maximum of £1,000 depending on the circumstances.
The DVLA spokesman added: "It is right that we take action against those who don't tax their vehicles and continue to drive them, otherwise it wouldn't be fair to those who do the right thing.
"As part of our day-to-day enforcement, our ANPR vehicles go to different areas of the country to read the number plates of potential untaxed vehicles."