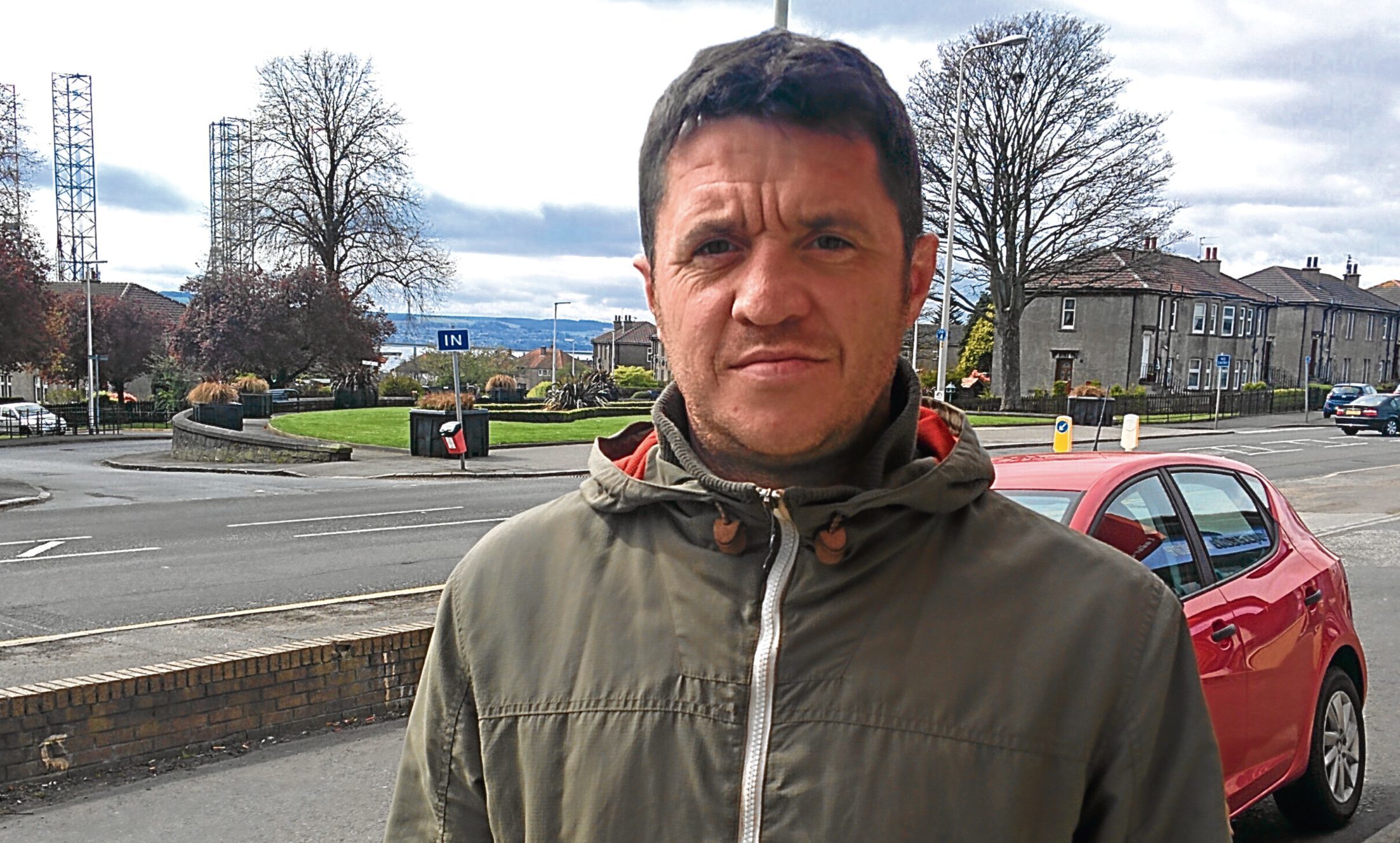 Dundonians lost almost £9 million on fixed odds betting terminals (FOBTs) at bookies in just two years, the Tele can reveal.
Campaign group Stop the FOBTs has found that £4,180,155 was lost from the pockets of gamblers on the machines in 2015.
And it appears the issue is getting worse as that figure rose by 8.3% to £4,531,288 last year.
The Tele spoke to several punters who told how friends had lost more than £2,000 in a matter of minutes — but said there is money to be made from the machines if they are used sensibly.
Campaigners, however, believe the machines should have a cap on how much can be staked.
FOBTs were introduced to UK shops in 2001 and allow players to bet on the outcome of various games with fixed odds.
The most commonly-played game is roulette. Others include bingo, simulated horse racing, greyhound racing and slot machine games.
John Campbell, 69, a retired antiques dealer from Mid Craigie, said: "These machines are terrible. I've seen people kicking them when they've lost — I've seen them going crazy.
"Some people spend all their money on the machines. There's that advert that says 'when the fun stops, stop' but that has no effect.
"It's an addiction, it's not fun for these people."
Jake Carroll, 35, a gardener from the Hilltown, said: "I play blackjack and what I'll do is put in £20 and if I lose then I'll walk away and that's it.
"I've got a few pals who have lost all their money on them but it's their fault. No one forces them to risk their money.
"I know someone who lost £2,500 in one sitting and another who has had to ban himself from going to the casino and spending his child allowance money."
John Stephen, 85, a retired bus mechanic from Mid Craigie added: "You can win big money on the machines. I won £500 in about 10 or 20 minutes, that's the most I've won. At the end of the day you should only bet what you're able to lose."
Fairer Gambling spokesman Matt Zarb-Cousin said: "The problem is that you can put on £100 every 20 seconds.
"That's bad enough but these games have roulette, which is supposed to be a casino game and the number of casinos is obviously restricted. However, the bookies found a loophole in the law and exploited it.
"These machines can provide more than 80% of a bookie's turnover. We want a £2 cap on the stake.
"You will still get people addicted but it will reduce the harm and make it less addictive."
But Donald Morrison, a spokesman for Association of British Bookmakers, said: "FOBTs were introduced into betting shops more than 15 years ago. Since then, levels of problem gambling have remained low. The Scottish Government's figures show that problem gambling in Scotland fell in 2015 to 0.7%, and is now lower than in 2012.
"Our shops are the safest place to gamble on the high street because of the extensive range of responsible gambling measures in place.
"If customers do get into difficulty, our staff are trained to identify problem signs and, where necessary, direct them to local gambling awareness charities or help them self-exclude from betting shops.
"High street bookmakers also make an important contribution to the retail sector, supporting 140 jobs and contributing £3.5 million in taxes and business rates in Dundee alone."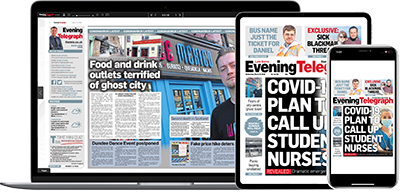 Help support quality local journalism … become a digital subscriber to the Evening Telegraph
For as little as £5.99 a month you can access all of our content, including Premium articles.
Subscribe