"O wad some Pow'r the giftie gie us,
"To see oursels as ithers see us!"
Tonight is Burns Night, where millions of Brits celebrate Scotland's national poet with haggis, neeps and tatties – and recitals of some of the Bard's best known work.
For some it's a chance to show off their deep knowledge of Rabbie, while for others it's an opportunity to, well, pretend you know more than you actually do.
So, in honour of the great poet Robert Burns's 260th birthday today, the Tele took to the streets to give people the chance to see themselves as others might when it comes to the Scots language.
The video of the translation challenge is at the top of this article.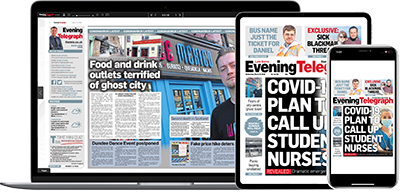 Help support quality local journalism … become a digital subscriber to the Evening Telegraph
Subscribe