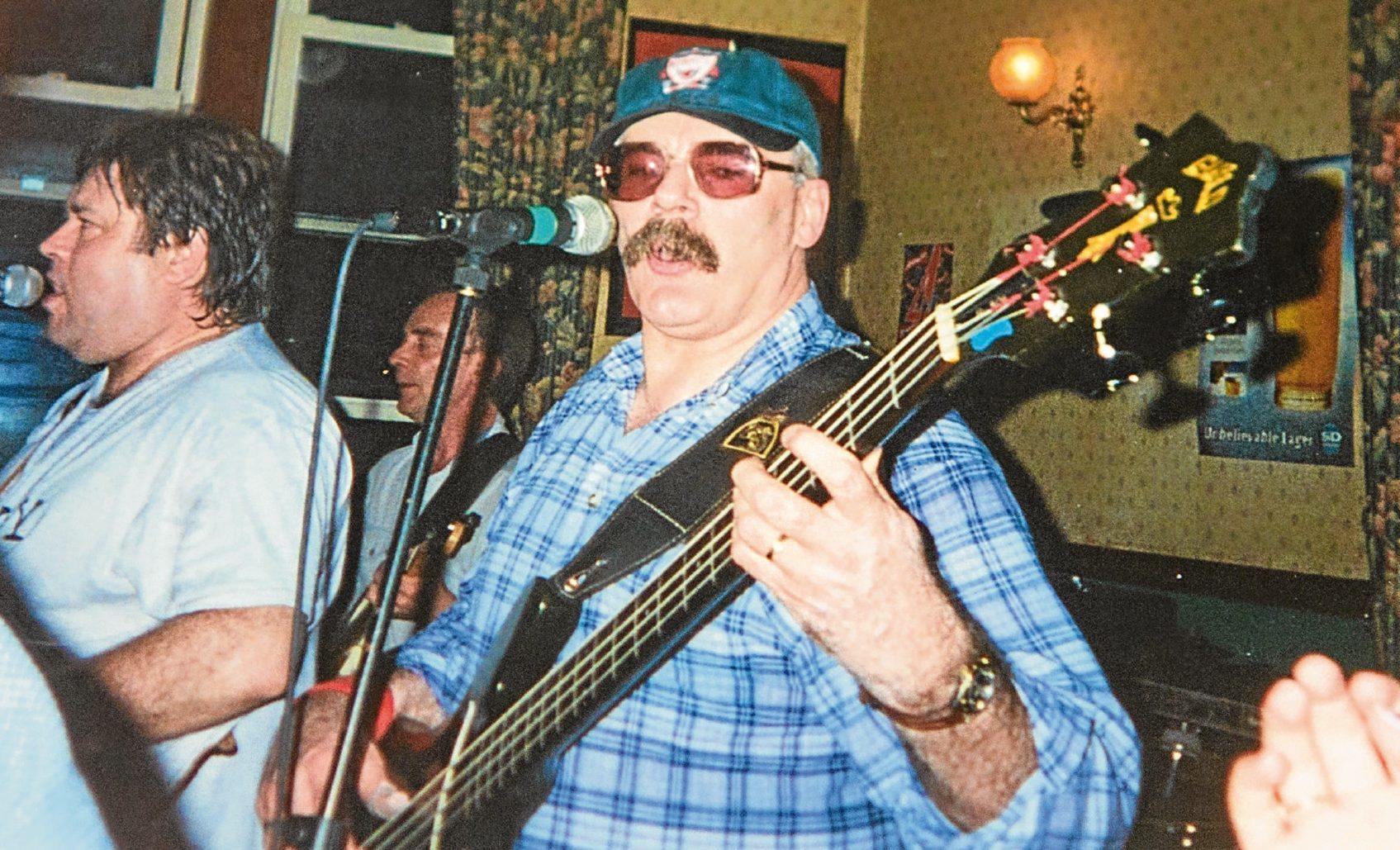 A Dundee musician has completed his "last gig", with recordings of him performing played at his own funeral.
Ronnie Martin, of Ballumbie, passed away the day before his 69th birthday after a three-year battle with cancer.
His funeral, held yesterday at Dundee Crematorium, was attended by many people involved in the Dundee music scene.
Ronnie, who worked at NCR in the city as a toolmaker, played in several bands in Dundee in a career spanning six decades.
His wife Elaine, 64, paid tribute to the bass player.
She said: "Ronnie had played bass for 55 years in several bands.
"Latterly he played mainly in Dundee and Tayside but when he was younger he played all over Scotland."
Elaine paid tribute to her husband's sense of humour.
She explained: "He loved a joke and was laughing until the end.
"Everybody loved him. His nickname was Scooby because when his bands were on their way to gigs he would always have to stop for a fish supper or something to eat."
Elaine said Ronnie's cancer had spread from his prostate to his lymph nodes and bones, making him quite ill in the last six months of his life.
She explained: "I've been inundated with cards and flowers.
"All of the music at the funeral was to be of him performing — he would be killing himself laughing knowing Road To Hell was being played at his funeral."
She said his last gig was at the 19th Hole in Carnoustie in 2015, adding: "He had planned another gig but it never happened. So this will be his next and final gig.
"We tried to discuss what he wanted to be played at a funeral but he didn't believe he was going to die.
"He was still willing to put up a fight and was always working towards getting back to playing again."
Ronnie, who passed away on March 8, is survived by sons Ged, 48, Gary, 38, and Lee, 36, as well as six grandsons.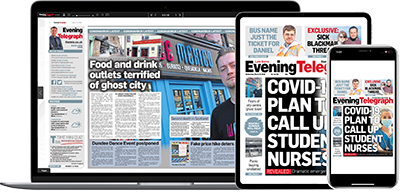 Help support quality local journalism … become a digital subscriber to the Evening Telegraph
For as little as £5.99 a month you can access all of our content, including Premium articles.
Subscribe