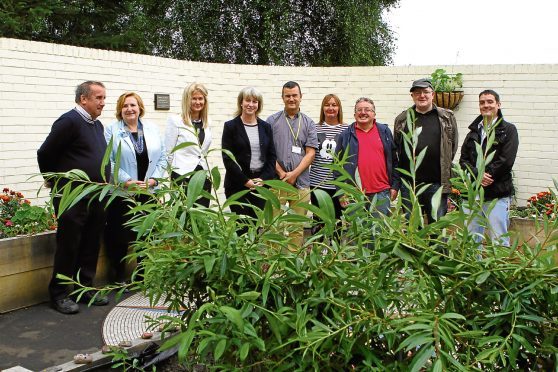 A Dundee drugs worker fears that soon "one person a week" may die from an overdose.
Dave Barrie, manager of Addaction, has called for more social acceptance of drug users, in an attempt to end the stigma and allow people a better chance of recovery.
Earlier this year, the city was named the "drug death capital of Scotland" — with more deaths than any other council area, based on population.
Mr Barrie said: "There's probably between 2,000 and 3,000 families affected by substance misuse in Dundee, and that's without factoring in alcohol.
"That's a significant problem for a city of 150,000 people.
"We go to a lot of the funerals of people who overdose. You can have five children under 15, standing burying their mum or dad. And meanwhile their grandparents are burying their child.
"That's not a nice image to see on a weekly basis, but that's what we are heading for. We're at around 40-50 deaths from overdose a year already and it's getting worse."
Mr Barrie said the increase in availability of fake prescription drugs was a key factor in a rising death toll across Scotland.
In particular, Etizolam — commonly known as "street Valium" — was involved in a number of overdoses.
He said: "Drugs like fake Valium are being taken by people but they don't know the dosage. So they could be used to taking 10 blue pills from a certain dealer. Then they get them from the same person the next day and they could be 20 or 30 times more potent — there's no way of knowing.
"Often they are taking them with other central nervous system depressants like heroin or methadone, which increases the risk of overdose."
Later this month, the charity will be hanging memorials in its garden of remembrance, which opened in August. About 40 brass name plaques have been made, engraved with the name of a person in the city who has died from a drugs overdose.
He said the support he'd seen from the community for The Garden of Hope, at The Signpost Centre in Whitfield, was "great to see", adding: "That support from different parts of society is vital to ending the stigma attached to drug users, because any family can be affected by drug addiction.
"No one plans or sets out to become a heroin addict."