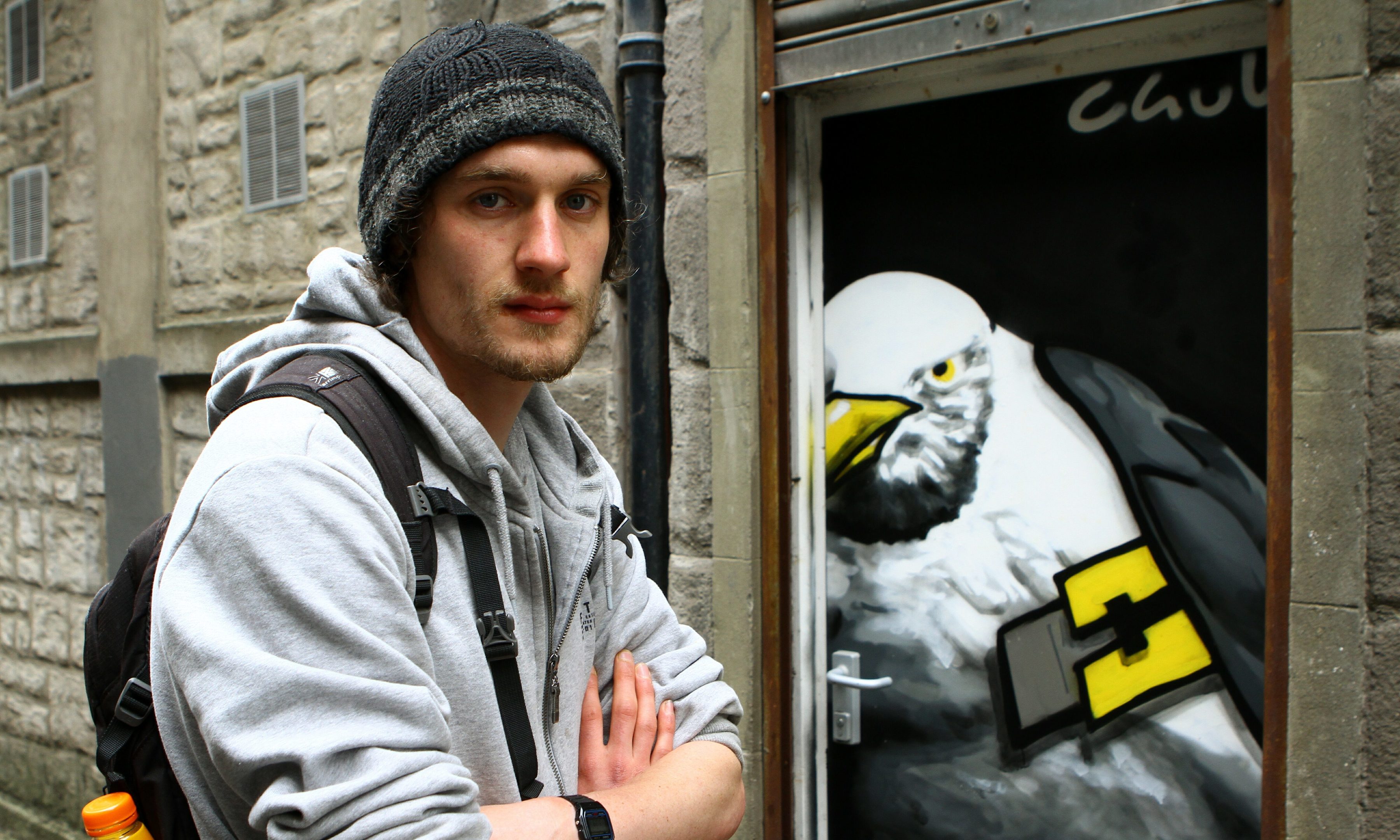 From exotic birdlife to life-size seagulls — dingy doorways across the city are set to be brightened up.
New artwork down the city's alleyways hasn't gone unnoticed by Dundonians.
Local businesses have already heralded the arrival of some of the new designs and said the project could create a similar buzz to the Oor Wullie Bucket Trail.
Over the next couple of weeks, doors at Couttie's Wynd, New Mill Entry and Pullar's Close will be given an overhaul to bring some visual value to areas which may have been previously ignored.
The project, which is being run by OpenClose Dundee, has received funding from Place Partnership and has been given the green light by Dundee City Council.
Project organiser Russell Pepper, 31, said the new project has received a "very positive" reaction from businesses in the city centre.
He said: "There have been similar projects in Aberdeen and Perth and we really wanted more street art in Dundee. There was a trail done in Denmark which is similar to what we are trying to do here.
"The reaction from folk in Dundee to the Oor Wullie Bucket Trail showed that people are more than up for going out to explore the city.
"Although some of these sites are maybe off the beaten track, we've noticed they are gaining a lot of traction online.
"We will be creating maps which will be available from independent stores in the city centre.
"The hope is that people will try to find the designs located in some of Dundee's more unusual areas.
"Although this is a short-term project, the hope is that it will create the possibility of long-term opportunities for street art as part of the city centre and the surrounding area."
Artists gathered at a door space just off Commercial Street where business owner Dom Anderson, 33, gave his backing to the street art.
Butterfly Cafe owner Dom said he was delighted that his door space was being used as part of the project and hopes it could lead to something bigger.
He said: "Dundee is on the up.
"The areas the artists are working in have been widely neglected.
"I was approached by Russell directly and I was more than happy to get on board.
"We saw how the city reacted to the Oor Wullie Bucket Trail and although this is on a much smaller scale, hopefully it will lead to something bigger."
Russell said artists from as far afield as Detroit were getting on board with the project.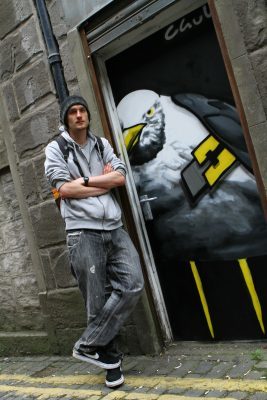 West End artist Craig Crawford, 29, said his seagull creation at Couttie's Wynd had taken more than three hours to complete.
He said: "It has created quite a lot of attention online from people taking pictures of my design and uploading them.
"I had a few people staring at me while I was working on the design but it had the blessing of the business.
"I think people willingly accept these are generally run-down areas and they could look a lot better.
"Much like the Bucket Trail, it may encourage people to explore other areas of the city.
"The beauty of these areas is that they could be updated over time.
"The seagull is just at the back of Lorraine Law's on Union Street.
"It has been done with the support of the business."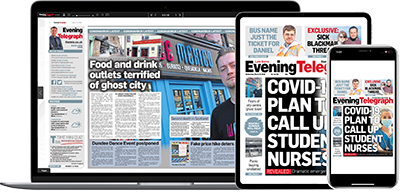 Help support quality local journalism … become a digital subscriber to the Evening Telegraph
For as little as £5.99 a month you can access all of our content, including Premium articles.
Subscribe