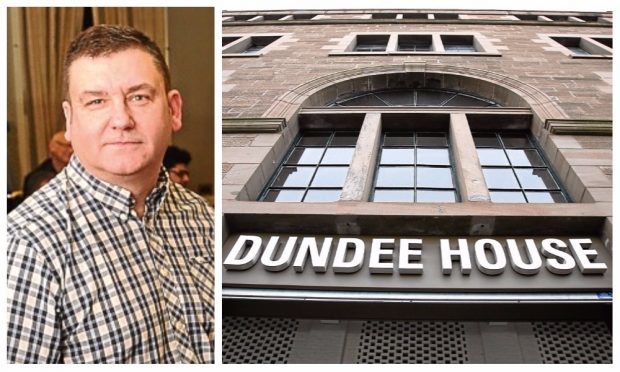 Dundee council workers are being subjected to almost two attacks per day, according to a union study.
Unison's annual Violence at Work Survey showed 694 reported violent incidents in the last year.
Hundreds of attacks were highlighted by workers, including instances of weapons being brandished.
This year's figures highlight 383 violent attacks on staff in Dundee with 123 counts of violent aggression.
Additionally, there were 44 reports of weapons being brandished, 42 occasions of threatening behaviour and 22 reports of damage to council property.
Dundee previously had the highest totals of violent incidents for 2013 and 2014 with 2,370 and 2,394 respectively.
But attacks are on the slide after totalling 739 incidents last year.
The city this year showed the third biggest fall in attacks on public sector workers along with Stirling and Midlothian councils.
Jim McFarlane, chairman of Dundee's Unison branch, welcomed the drop but said there can be no room for complacency.
He added: "Obviously the reduction is something that we welcome.
"We recognise the continuing cuts do get members of the public frustrated at a lack of service.
"But frontline staff should not bear the brunt of that.
"It's a continuing concern and we can't be complacent."
Although attacks may be falling in Dundee; nationally, local government assaults have risen to 22,006 — an increase of 4,401 from last year's total of 17,605.
Scott Donohoe, Unison health and safety committee chairman, said: "Violent attacks on public service staff have more than doubled in the last decade but the numbers keep on rising and we have real concerns that this is just the tip of the iceberg.
"There are still public sector employers for which low figures and poor information on the issue suggests we still face a good deal of under-reporting.
"Whether reported or not, every assault on a worker serving the public is an assault too many. But if we do not have accurate and reliable systems for reporting all violence against public sector workers, truly effective measures to overcome and eliminate the problem will be impossible to achieve."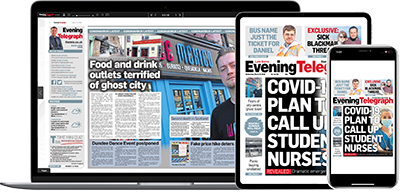 Help support quality local journalism … become a digital subscriber to the Evening Telegraph
Subscribe