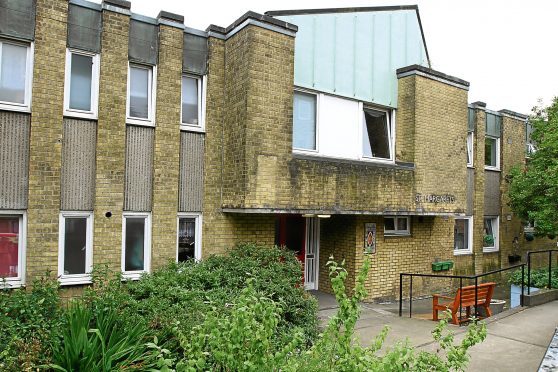 A Dundee care assistant has been given a formal warning after she was found to have been under the influence of alcohol or drugs while looking after a child.
Laura Dodds was reprimanded following an investigation by the Scottish Social Services Council (SSSC).
The watchdog found that, on or around March 13 last year, Dodds had consumed alcohol or drugs to the extent that she was "incapable of providing an adequate level of care" for a child she was looking after.
Because she was employed at St Margaret's Residential Home in Victoria Road at the time, the SSSC found that her fitness to practise had been impaired as a result of her actions.
It is understood the incident did not take place while Dodds was at work.
A report published by the watchdog said her behaviour affected the reputation of the social work profession and would alarm those for whom she was expected to care while working.
The report said: "Consuming drugs or alcohol while you had a child in your care, resulting in you being unable to care for this child, demonstrated a failure in your duty of care towards the child.
"Your behaviour would cause residents and the public to be concerned about your ability to provide care to vulnerable adults.
"Your behaviour is considered to damage the confidence in the profession and the reputation of the profession."
In issuing Dodds with a year-long warning, the organisation said her behaviour was "serious" and put the child at risk of physical, psychological and emotional harm.
However, it added that Dodds had cooperated with the SSSC's investigation, had shown remorse for her actions and had no previous history of misdemeanours.
The SSSC's findings also noted that her behaviour wasn't premeditated and that undisclosed personal circumstances had been a factor.
Dodds has formally accepted the warning and apologised. She could not be reached for comment.
A spokeswoman for St Margaret's Residential Home said: "Ms Dodds is no longer in our employment and we have no further comment to make regarding this."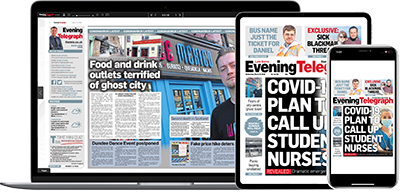 Help support quality local journalism … become a digital subscriber to the Evening Telegraph
For as little as £5.99 a month you can access all of our content, including Premium articles.
Subscribe