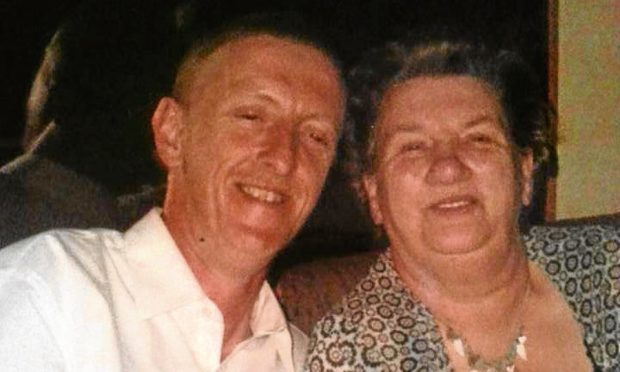 A Dundee worker heard "a clatter of steel" and was greeted by a "horrendous" sight, a fatal accident inquiry has heard.
Forklift driver Mark Burry, of Carnoustie, was killed when two pipes fell on him from a storage rack in February.
The 49-year-old was working at Rigmar Services, based in Dundee's dock, when he was struck on the head, dying instantly.
Three of his former colleagues appeared at Dundee Sheriff Court to give evidence.
In a joint minute read out by the fiscal, the court was told the pipes, which became dislodged from the storage rack, weighed 21 and 25 stone respectively but no one had witnessed the accident.
Neil Lindsay, 49, Rigmar's purchasing and logistics manager, was working with Mr Burry on the day of his death.
He told the court that Mr Burry was "highly skilled" as a forklift operator and "always followed instructions".
However, on the day of his death, Mr Lindsay said Mr Burry had lifted the storage rack without being told to.
He told the court the way in which Mr Burry had lifted the frame was "unsafe" and not the way he would have advised.
Mr Burry had left the cab of the forklift to apply straps to the load, which is when the pipes fell.
The lawyer representing Mr Burry's family noted that an expert from the Health and Safety Executive was asked to give his opinion on the best way to lift the rack, and said he would have used a sling in the way Mr Burry had.
However, Mr Lindsay said he "disagreed" with the expert's findings.
It was put to Mr Lindsay that he had not given Mr Burry proper instructions and had "told Mr Burry just to get on with it" — a claim he denied.
Michael Duffy, 60, who was working as a labourer, told the inquiry: "I saw him going to lift the frame and shouted 'you should put a strap on that load because it doesn't look safe'.
"As I got to the back door, I heard the clatter of steel. I ran back and what I saw was horrendous.
"I shouted to (another colleague) Paul to call an ambulance."
Ambulance staff found no sign of life on arrival.
The inquiry was adjourned until tomorrow when final submissions will be heard by Sheriff Alastair Brown.
Dundee forklift driver, 49, died in horror accident when massive pipes fell on him
Inquiry to be held into worker, 49, who died in industrial accident in Dundee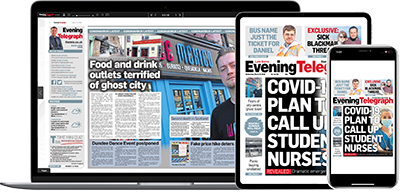 Help support quality local journalism … become a digital subscriber to the Evening Telegraph
Subscribe