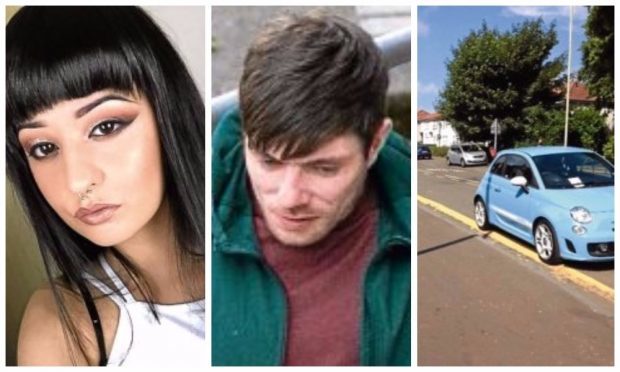 A Dundee woman who was left in intensive care after being mown down by a dangerous driver has welcomed news that he has been jailed.
Naomi Ahmad, 21, suffered a serious head injury and multiple broken bones in the hit-and-run crash on Byron Street in November 2015.
At the city's sheriff court, John O'Neil, 32, of Rosebank Street, was jailed for two years and banned from driving after a jury found him guilty of driving dangerously
Ms Ahmad said: "I am glad he was given two years. He took that time away from my life, so I hope he has to serve the full two years.
"I have managed to get over most of the physical damage, but the mental side of things has been really hard to handle.
"The biggest impact on my life are the scars on my legs — they makes you lose your confidence.
"I'm going to see my GP about getting cosmetic surgery on them. I am glad the whole thing is over with — now it is time to concentrate on my life."
Ms Ahmad, 21, has no recollection of the collision. O'Neil ploughed into her as she was making her way to work and then drove off. She sustained multiple fractures to her legs, pelvis, arms, hands and ribs and was in intensive care for several days.
O'Neil denied driving dangerously and leaving Ms Ahmad, who was 19 at the time, seriously injured.
But a jury found him guilty of causing serious injury by dangerous driving.
O'Neil had only a provisional licence, had taken five driving lessons before the crash and had failed his driving theory test.
Sheriff Alastair Brown told the court O'Neil had been "extremely lucky he didn't kill" Ms Ahmad.
Sheriff Brown jailed "selfish" O'Neil for two years and banned him from driving for five.
The sheriff told him: "You drove too fast. You failed to stop in time and failed to avoid Naomi Ahmad — probably because you were driving far too fast.
"You struck her and you did significant injury to her. Then you ran away."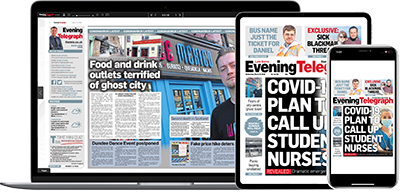 Help support quality local journalism … become a digital subscriber to the Evening Telegraph
For as little as £5.99 a month you can access all of our content, including Premium articles.
Subscribe