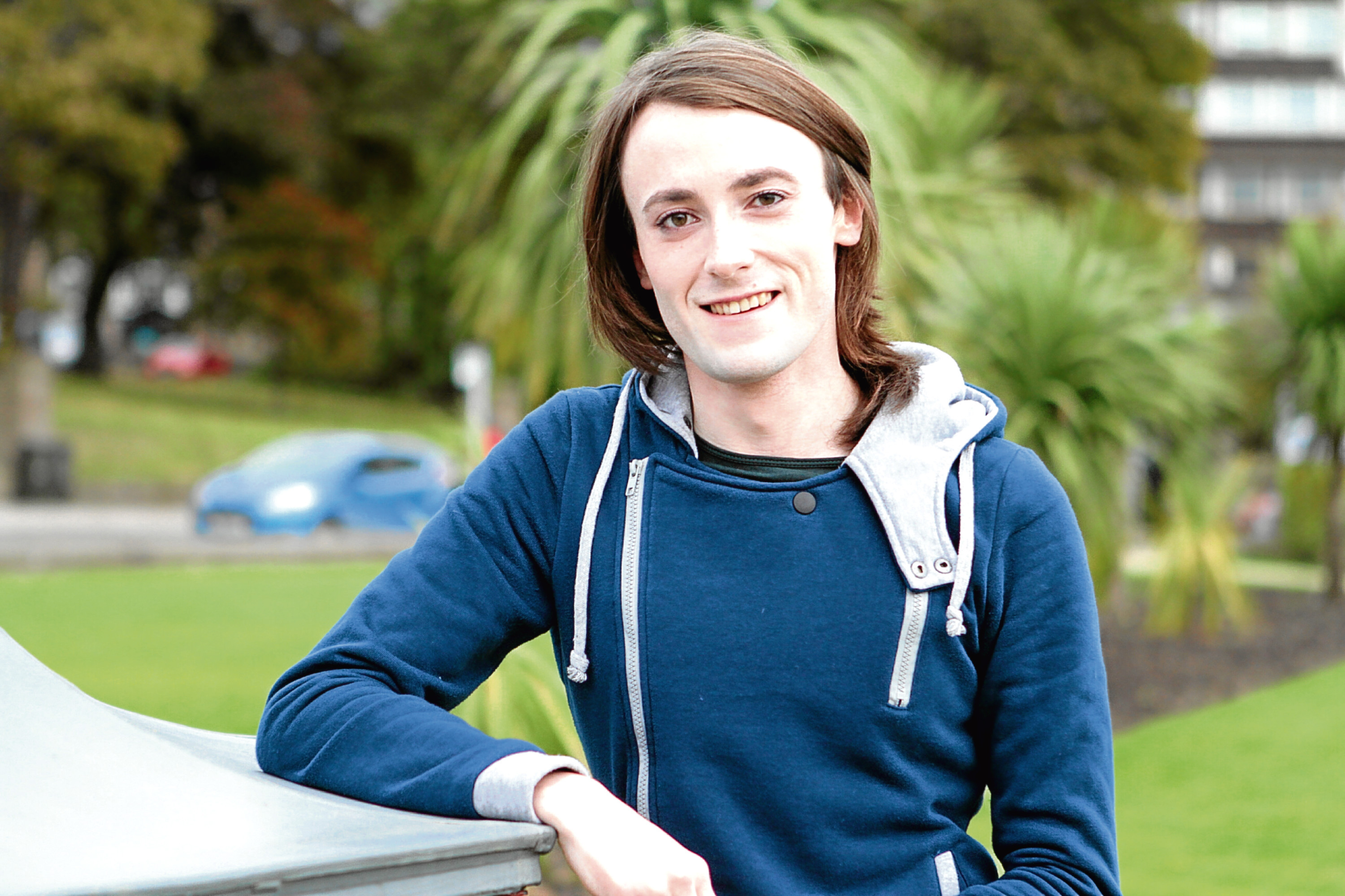 A life-changing transformation has taken a Dundee woman from being suicidal to the happiest she has ever been.
Alice Horton, from the West End, was born into the body of Robert Fisher but never felt like she fitted the skin she was in.
After years of depression, the 23-year-old sought help for gender dysphoria and in August 2015 began to transition socially.
She began hormone therapy in September and is now raising money to fund the costs of physically becoming the person that she has dreamed of being since she was eight years old.
The procedures include a tracheal shave — reducing the Adam's apple — facial feminisation surgery, which involves reducing the brow ridge and jaw line, gender reassignment surgery and vocal cord surgery.
Alice told the Tele that Dundee is "the best place in the world" to transition and that "everyone is really accepting of just about anything".
She said: "I just didn't fit into that identity — I didn't feel like me. It is difficult to explain the feeling.
"My life has changed completely since I came out — I have gone from attempting suicide in February to now being at my most positive that I have ever been.
"It is like a huge weight has been lifted off my shoulders.
"I think that Dundee is the best place in the world to transition — everyone is really accepting of just about anything. The local NHS is also really good, much better than in other places.
"The only issue is the timing of the treatment — for example, they don't give you laser hair removal until you start the hormone treatment.
"That means that for all intents and purposes I am a woman but I will still have a beard and that can cause you a lot of anxiety."
Alice says she has had a lot of support after making her decision, although she has been the victim of transphobic abuse on a few occasions. She added: "There have been a few occasions that I have had negative reactions — sometimes people shouting out of cars.
"One time I was going to a party and rang the wrong buzzer and the person started shouting abuse at me.
"Overall it's nothing. I get treated one way or another in the end — usually by people I will only ever meet for seconds and don't really care about.
"Once you've walked through Hilltown as Alice enough your comfort levels change forever.
"University was frightening because I'm forced to be with these people, even if the response was largely positive. I think there will still be that aspect of, 'well I don't want to work with the tranny'.
"These unfortunate, uncomfortable situations will always exist no matter what choices I make.
"On one hand it's a meaningless choice. No matter what, I will continue with my life, but on the other hand it affects my daily comfort levels for the next two years at least.
"That, in turn, could affect my confidence and self-esteem which could impact on the rest of my life. So far my university friends support me and people accept me every day. I came out to my lecturer the other day and they were really supportive."
Alice has spoken out in the hope that she can bring to light the reality of transitioning.
She said: "The actual changes are relatively small. I grow breasts and my fat is distributed differently.
"My voice has changed and I wear my hair and clothes differently. Outwardly it's a small change but inwardly it's life-changing.
"People never jump to transgender when they first meet me, it's usually explained away as something just really weird or extreme homosexuality. In the end day-to-day life is straightforward — I'm just your average 23-year-old student."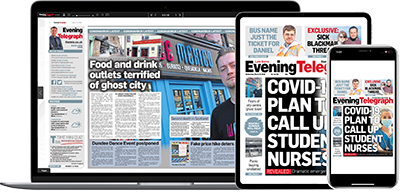 Help support quality local journalism … become a digital subscriber to the Evening Telegraph
For as little as £5.99 a month you can access all of our content, including Premium articles.
Subscribe