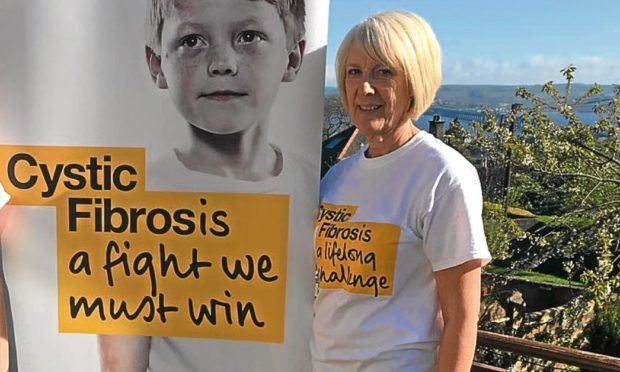 A Dundee woman is limbering up to tackle Ben Nevis in a bid to help cystic fibrosis sufferers — including her son.
Morag Beckett, chairwoman of the Tayside Cystic Fibrosis Trust, will join friends Garry and Allyson Fraser on the challenge which will take place today.
The 56-year-old, whose son Greg, 21, suffers from the lifelimiting disease, originally set a £500 fundraising target.
And she's managed to smash that figure after receiving more than £1,000 in donations.
Speaking to the Tele, Morag says Greg's daily fight with the illness was a huge inspiration for raising money.
She said: "I'm looking forward to it but in all honesty I just want to get on with it now.
"It's so far out my comfort zone. I'm certainly not a hillwalker so we'll see how it goes.
"The trust supports families and we push for more research for new drugs.
"It's such a cruel disease for people to go through.
"I've watched my son have to struggle with it all of his life. Especially now he's 21 and he's at uni trying to keep up with his friends.
"He has treatment, physiotherapy and about 40 tablets a day so it's hard.
"It takes a lot for him just to be able to look like other people his age."
Cystic fibrosis is a genetic condition that affects more than 10,000 people in the UK.
Sufferers are born with the illness and people cannot catch it later in life.
Morag hopes young sufferers across Tayside in particular will be able to benefit from the money she's raised.
She added: "For young people it is such a challenge.
"They have to work for almost every breath they take.
"They use nebulisers, inhalers, injections, infusions, physiotherapy — you can't fail to admire the way they deal with it."
Greg has previously spoken to the Tele about his condition, saying he has "good days and bad days".
He added: "It's worse when you get an infection like a cold.
"One of the things that you need to do to clear your lungs is physiotherapy."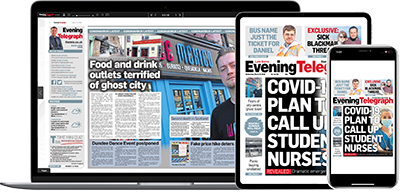 Help support quality local journalism … become a digital subscriber to the Evening Telegraph
Subscribe