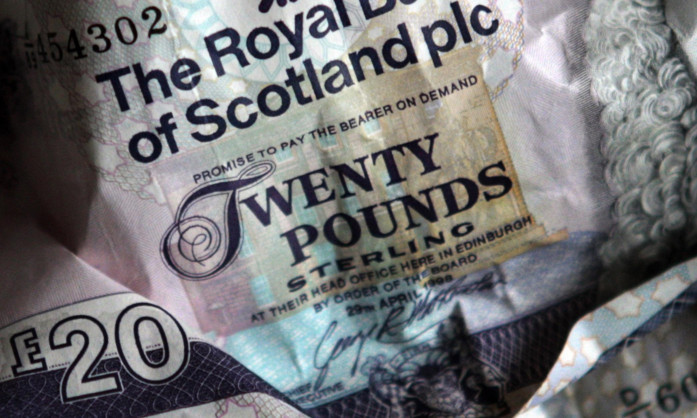 A Dundee woman has spoken of her "frustration" after being turned away after attempting to hand over Scottish notes in a shop in England.
Diane Drysdale had been enjoying an anniversary break with husband Clive in the Lake District, Cumbria, at the start of the week.
After travelling down on Monday, the couple prepared to head back up the road to Kirkton after an enjoyable trip.
However, their break turned sour after they and nipped into the Spar shop in Appleby-in-Westmorland on Tuesday night.
Diane described the episode as "laughable".
The 42-year-old explained: "We went into the shop for a couple of bits and pieces for travelling.
"We went to hand over a Scottish note and the woman immediately said: 'No, we can't take that'."
Diane added that the shop worker pointed them in the direction of a cash machine outside.
Thankfully for Diane, the store was quiet at the time and her embarrassment was kept to a minimum.
She added: "Yes, we could have just used our card, but that's not the point. It was only a couple of pounds-worth of stuff. It was also pouring of rain and we were told we'd have to go out to get cash.
"We were in Turkey recently, a country outwith the EU, and they accepted our Sterling but a few miles down the road in England we can't use it?"
Diane posted her complaint on the Spar Facebook page, to which they responded that the shopkeeper should have accepted the cash, but said they'd look into it.
Since then, the Dundonian hasn't heard back from the national retailer and has described the situation as "frustrating".
A spokeswoman for Spar said: "We try very hard to make sure that our customers have a positive shopping experience with us and in this instance we are very sorry for any inconvenience caused to Ms Drysdale."
By law, Scottish bank notes are legal currency and have no reason not to be accepted – other than at the discretion of the shop.
The Association of Commercial Banknote Issuers states: "The acceptability of any means of payment, including banknotes, is essentially a matter for agreement between the parties involved."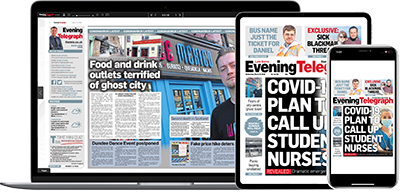 Help support quality local journalism … become a digital subscriber to the Evening Telegraph
Subscribe