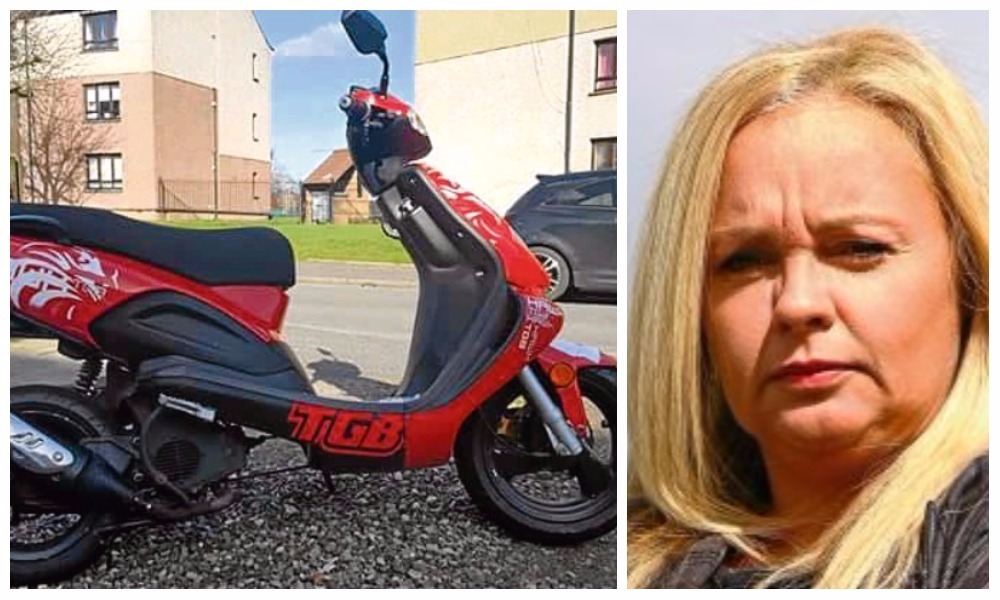 A Dundee woman has hit out at thieves who stole her £600 scooter and is appealing for help to recover it.
Nicci Curran, 44, of the Hilltown, woke to find her red TGB missing, despite it having been chained to a pole and a steering lock attached to it at a private car park on Alexander Street.
Police are investigating but there have been no sightings so far and Nicci is now having to take the bus to work.
The vehicle administrator at Peter Vardy only bought the scooter from a friend at the end of April and was still paying it off when it was stolen.
She said: "The scooter was taken from Alexander Street between 11pm on Monday and 10am on Tuesday.
"It was in a private car park behind a block of flats — it was chained up and also had a steering lock on.
"It was parked up from about 6pm on Monday but my neighbour saw it at 11pm so it must have been stolen after then.
"It's always chained up and when I get up in the morning I make sure it's still there because I know bike thefts in Dundee are rife.
"Obviously when I got up on Tuesday it was missing. The chain had been round a steel post but it was gone. I couldn't see the steering lock anywhere.
"The police have been up and said they would circulate the pictures of the bike to all their stations and see if there's any CCTV they can look at.
"It's quite a distinctive bike so I'm hoping someone might have seen it somewhere.
"I use the scooter for getting back and forward to work so it's caused me a lot of disruption. I'm now having to get the bus and get off and walk up King's Cross Road to work.
"I've contacted my insurers and they'll still investigating, so it could be weeks before it's sorted out. I'm going to have to get another one but I don't know what I can do to prevent it being stolen.
"If I had a message to those who stole it, it would be to get a job and get your own bike. Stop stealing other people's bikes. It's happening all the time."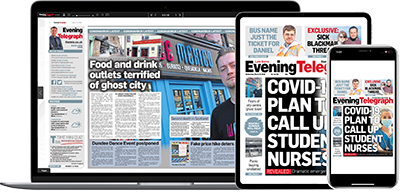 Help support quality local journalism … become a digital subscriber to the Evening Telegraph
For as little as £5.99 a month you can access all of our content, including Premium articles.
Subscribe