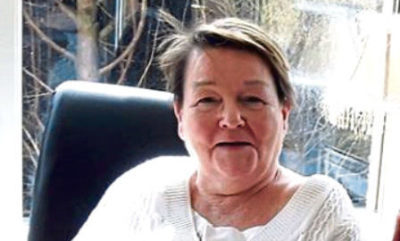 A benefits fraudster wept in the dock as she was told she was being spared jail after falsely claiming more than £12,000.
Hazel Glover, 60, of Corbie Wood, was told by Sheriff Alastair Carmichael that while it was a very serious offence and the amount had been reduced from the original charge, in the circumstances he believed there was an alternative to sending her to prison.
Glover had originally been charged with falsely claiming more than £15,000.
Solicitor John Boyle told the court Glover had committed the offence after being widowed.
He said: "There were certain difficulties arising from the death of her husband and she was left to deal with all financial matters.
"There was confusion and she realised she should not be receiving the money but she did not inform the authorities."
Mr Boyle added: "She is repaying the sums but it will take a large amount of time as she is on benefits."
Glover admitted that between December 24 2014 and January 3 2017, at Buttars Loan and Rennell Road, both Dundee, and elsewhere, she knowingly failed to tell the Department for Work and Pensions that she received a work's pension and had capital in excess of the prescribed limit and obtained employment and support allowance amounting to £8,934.96 to which she was not entitled.
She also admitted that between January 26 2015 and April 3 2016, at the same addresses, she knowingly failed to inform Dundee City Council that she had capital in excess of the prescribed limit and obtained housing benefit of £3,842.25 to which she was not entitled.
Sheriff Carmichael told Glover: "This is a significant sum of money, albeit reduced from the original amount on the charge. However, in this case I can see an alternative to imprisonment but there must be a robust non-custodial sentence."
He placed her on a community payback order under supervision for 12 months, with a requirement that she attend the mentoring for women programme for the same period.
The sheriff also ordered her to complete 150 hours of unpaid work and restricted her liberty for four months, ordering her to remain in her home between the hours of 7pm-7am.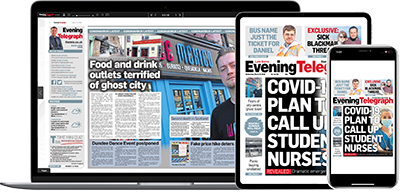 Help support quality local journalism … become a digital subscriber to the Evening Telegraph
For as little as £5.99 a month you can access all of our content, including Premium articles.
Subscribe