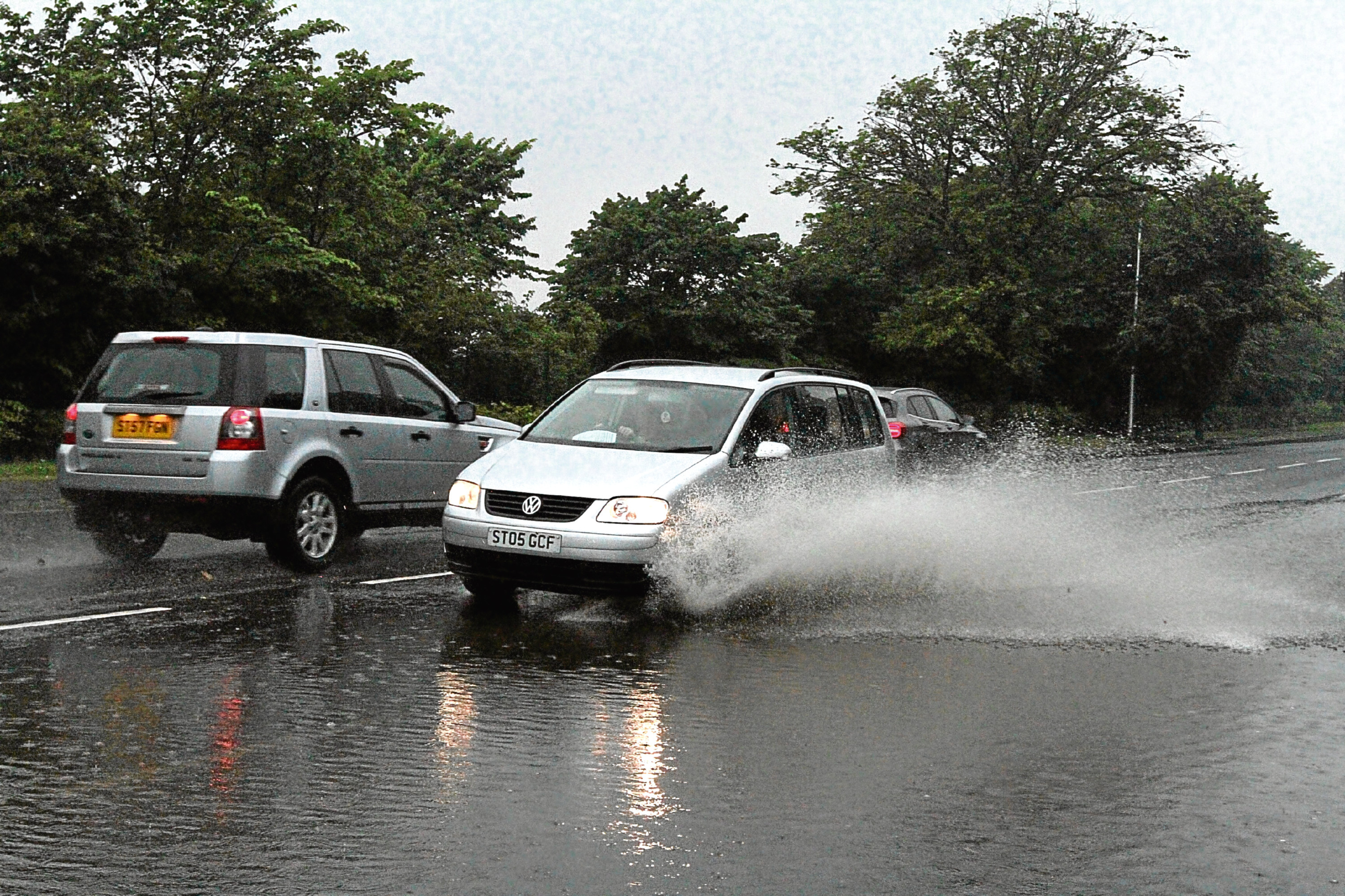 Weather forecasters today revealed Dundee has experienced one of its wettest summers on record.
While the region received plenty of sun during the past few months, and some pretty decent temperatures, the city also got drenched.
Throughout June and July, there were freak downpours, including flooding in Dens Road, Hill Street and at Downfield Golf Club.
The city was also rocked by a freak thunderstorm in July as rain pelted the city.
And now it has been confirmed — this summer has been one of our soggiest, with more misery set to strike tomorrow .
Figures provided to the Tele by the James Hutton Institute show that more than 224mm of rain fell across the city during June, July and August, prompting flood warnings across Tayside.
There was 98.8mm of rainfall in June — almost twice the long-term average figure and the seventh- wettest June ever recorded.
In July, rainfall across Dundee was more than one-and-a-half times the long-term average, and the sixteenth wettest since records began.
The institute, which has taken daily readings of Dundee's weather since 1954, said the heaviest rain in the summer arrived on June 15, when 18.7mm of rain came down over the city in a single day — almost a fifth of the month's entire rainfall.
Despite the downpours, Taysiders enjoyed balmy temperatures in the lower to mid-20s for much of the last three months.
The hottest day of the summer was 25.7C, recorded on July 19.
Both July and August recorded above-average figures for sunshine hours and, on Monday, researchers recorded the hottest September day in almost two decades — a balmy 23.8C.
A spokesman for James Hutton said: "This September, our hottest day so far was on the 12th, with a maximum daily air temperature of 23.8C. This is the hottest September day recorded since 1999 when 24.6C was recorded on September 5."
Unfortunately, the wet weather looks set to strike again.
The Met Office has said that the east coast will see some more rain from the remnants of a tropical storm over the weekend, with a spokesman adding: "There's going to be a lot of cloud on the east of Scotland.
"That's likely to remain but we are also going to have a weather front moving through from today into tomorrow.
"Going into tomorrow morning, it should bring quite heavy rain to the eastern half of the country.
"That will move through and hopefully clear by tea time."
Jim Clarkson, regional director at VisitScotland, said: "Our research continually shows that the weather is of little consequence to visitors to Scotland. Whether it's stormy clouds over the Law or blue skies over Broughty Ferry beach, visitors are in awe of the breathtaking scenery and visit, and re-visit, in their droves for the landscapes, culture and friendly people."
A spokesman for Leisure & Culture Dundee said: "Despite the adverse weather, we have had an excellent summer across our attractions in the city."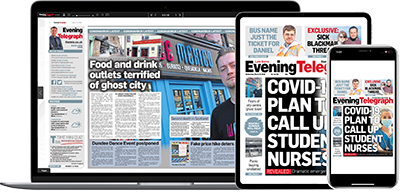 Help support quality local journalism … become a digital subscriber to the Evening Telegraph
Subscribe