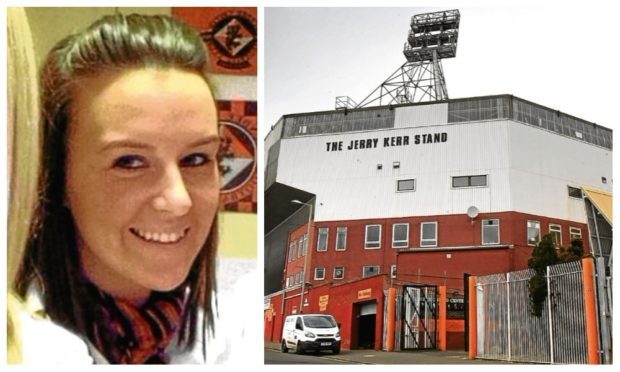 A former Dundee United receptionist has received an out-of-court settlement from the football club, after claiming she was sacked due to her disability.
Melanie McDermott, who was dismissed from her job as a telephonist and receptionist in May, launched a legal challenge over unfair dismissal and disability discrimination, holiday pay and wrongful dismissal.
A tribunal had been set to take place between March 12 and 15 next year, but the Tele has learned that the two parties have now reached an out-of-court settlement.
It was previously stated that Ms McDermott was pursuing compensation running into five figures, although the exact terms of the settlement have not been disclosed.
Ms McDermott's solicitor Ryan Russell, of Muir Myles and Laverty, said: "My client is very pleased indeed with the result and can now move forward with her life and put this whole experience behind her."
In documents lodged with the employment tribunal office, it was stated that Ms McDermott had launched the legal bid after being absent from work for a lengthy spell due to surgery on a chronic back condition.
It was only after she attempted to return to her duties on a phased return to work that she was told that there were "no hours" for her any more and she was no longer employed by United.
Miss McDermott, who had worked at Tannadice for six years, was formally diagnosed with fibromyalgia in February 2017.
Her lawyers said she has suffered from the symptoms for many years prior to the diagnosis and also suffers from depression and anxiety.
She had a lumbar discectomy — a procedure to remove a herniated disc — on July 18 2016 and was absent from work from July 16 that year for the operation.
Her solicitors say this was a major operation and she did not return to work prior to dismissal.
Miss McDermott said that during her whole period of absence she only had one meeting with the club, on May 24 2017.
The papers say United failed to obtain an occupational health report prior to dismissing her.
The club was asked for comment, but have yet to respond.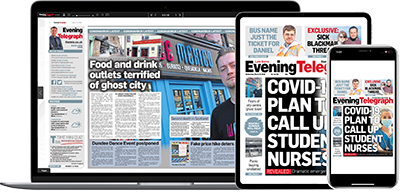 Help support quality local journalism … become a digital subscriber to the Evening Telegraph
Subscribe