Dundee University is looking for volunteers to help with the training of medical students.
The Patient Bank Programme is in the process of recruiting volunteers to help shape the future undergraduate and postgraduate healthcare professionals the university trains.
The programme requires two types of volunteers. The first are simulated patients, who are members of the public who are trained to portray illnesses and injuries for staff to train with.
The others are clinical patients, who are members of the public who live with long term medical conditions and have visible signs and symptoms of their condition.
All the patients allow students to interact with them, thereby providing valuable experience in examination and communication skills.
The Dundee University Medical School is one of the few to introduce student contact with simulated patients within the first semester and this continues throughout the course.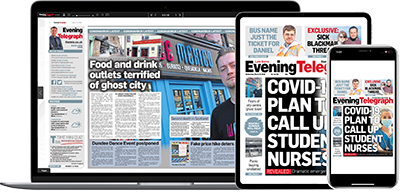 Help support quality local journalism … become a digital subscriber to the Evening Telegraph
Subscribe