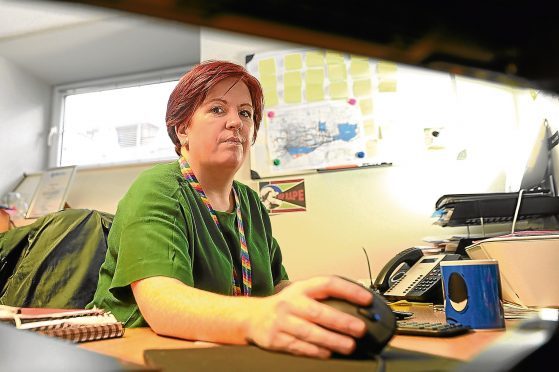 Members of Dundee University Men's Basketball Club have been suspended amid claims players circulated naked pictures of women without their knowledge.
University bosses are investigating allegations of "inappropriate behaviour" following claims that images of females — including students at the university — had been shared using a messaging app.
The pictures, said to include naked or partially-clothed women, are believed to have been taken earlier this year.
It is not clear whether the women knew the images had been taken.
A source said the incident involved a small number of members of the basketball team.
He said: "I understand one person had been taking pictures of the females and sending them to other players.
"The university has now got wind of what happened and taken action on the matter.
"These players have clearly brought the university's name into disrepute."
A university spokesman said allegations of inappropriate behaviour among members of one of its sports clubs was being investigated.
He said: "A disciplinary process is ongoing and we are unable to offer any further comment on the circumstances until that is concluded.
"Without commenting on the specifics of the current investigation, we stress that the university and Dundee University Students' Association have a zero tolerance policy on sexual harassment, discrimination, bullying and threatening or abusive behaviour.
"All those who violate the policy will face disciplinary action.
"We encourage anyone who feels they have been subjected to such behaviour to report it to the university or DUSA.
"The university's sports union also works with all member clubs in stressing the standards of behaviour that are expected."
Sinead Daly, of Dundee and Angus Women's Rape and Sexual Abuse Centre, welcomed the university's response.
She said: "If these images have been taken without permission and are of sexual nature, what these people have done is a crime.
"We need to do more to challenge this culture."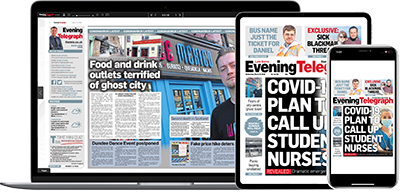 Help support quality local journalism … become a digital subscriber to the Evening Telegraph
For as little as £5.99 a month you can access all of our content, including Premium articles.
Subscribe