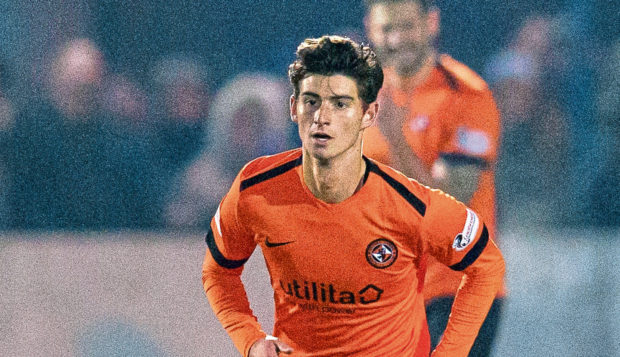 He had never been to the city before signing for Dundee United and, despite being born down south, Ian Harkes was so young when his family headed back to America he has no memory of his year or two in Britain.
However, family ties mean moving to Dundee has been something of a homecoming for the 23-year-old American.
As was well-documented when he signed up last month, grandad James is a Dundonian and was delighted when Ian told him he was joining boyhood heroes United.
That made his impressive home debut against Morton at the weekend a special moment not just for Ian but his family back in the States and, in particular, James, who was born a stone's throw away in Fleming Gardens.
For Ian, though, just as special as those family ties is the fact he's now playing his football in a city and country where football isn't just a sport, it's a way of life.
"It was good to be in for my home debut at Tannadice and I thought my energy was good," he said.
"I spoke to my grandad a couple of weeks ago and he was over the moon at me signing and I'll be speaking to him again soon because I'm sure he was delighted about me playing at Tannadice.
"The whole family caught the game I think and they were pleased. I actually don't have any relatives here in Dundee because they all moved to America but I'm sure they will be over soon to watch me in person."
And the former DC United man admits being in an environment where the population live and breathe football is a special feeling.
His grandad's love of United and the fact dad John, a former USA skipper, spent a big chunk of his career in England, means that's not come as a surprise.
"Over here everyone talks about football all the time and it's the culture. It's everywhere, which I love, and it's all over the city.
"There are so many competing sports back in the US that are big but football is getting bigger and at the final this year in Atlanta you saw 75,000 people there and that is great to see. The game is going to keep growing there and you will see more and more players coming through but here it's on a different level.
"I knew what it was like over here, I got it from my dad from when he was here. My mum and dad talked about it a lot, how everyone is immersed in the sport.
"I get in taxis here and they are talking about it and all the people are. I love that."
For Ian, though, just being able to experience life in a football-mad country is not going to be enough.
He's come to United to progress his career and that means helping get them back to the Premiership and making a name for himself at that level.
With the squad Robbie Neilson has put together, that's a goal he's convinced he will achieve.
"There's a lot of new guys in the squad and I thought you saw us start off well against Morton," he added.
"You also saw glimpses in the second half where we had to finish off the game and get that third goal and we didn't.
"However, I think in the first half the guys were moving the ball around well and getting into good positions.
"Pete Pawlett was coming inside for us and Pav Safranko was stretching them. That got us the space to play and I think we got a bit away from that in the second half but it will come.
"If we keep going and show our class we will finish off games a bit better.
"I think, like the manager has said, there are a lot of good players who have good experience so when they get in, they just gel."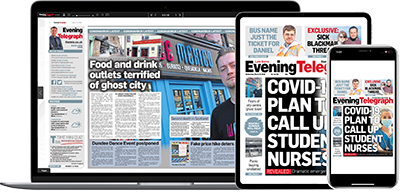 Help support quality local journalism … become a digital subscriber to the Evening Telegraph
Subscribe