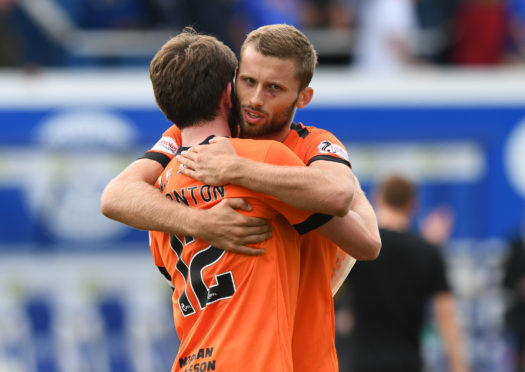 Dundee United new boy Pavol Safranko has revealed the biggest hurdle he's encountered since arriving has been learning to work out English – Scottish-style.
The Slovakian international was an instant hit in Tangerine as he scored a cracking debut goal in the 2-0 win at Queen of the South a fortnight ago.
And from what he's seen of Scottish football so far, the 23-year-old is feeling good about fitting in to life in the Championship with United.
Having already switched countries successfully once when he moved from Dunajska Streda in his homeland to Danish outfit Aalborg last year, he did not anticipate too many problems with getting used to the culture here.
Particularly as his language of choice in Denmark was very often English.
"I was one year in Denmark and everyone speaks English and I thought this is good for me coming here," he said.
"But when I came to the training ground from Dundee for the first time, the taxi driver spoke with me and I didn't understand anything.
"I had to ask him two or three times to say again before I understood what he said. It was not a big problem because he was a nice guy.
"I will try to learn the accent here and it will happen but when I arrived it was more difficult to understand English here than I thought it would be."
While learning to speak, or at least understand, Dundonian, Safranko will also be reading up on the opposition he's going to face in the Championship, starting with today's visitors Partick Thistle.
For him, though, the most important factor being at Tannadice will be getting to know his team-mates and focusing on playing to his and their strengths.
"I do not know Partick Thistle. I do not know too much about any of the other clubs, so we have to see some videos, play games, and after I can say something about our opponents.
"I think this can be a good thing. You always have to start from the 'us', from what we will do and not think too much about the other teams. This is a good way to build the winning mentality.
"It's more important to learn about team-mates than the other teams. I have had three weeks training now, that helps.
"And it is important that we are winning games while we are learning about each other. There are many new players here and we will get better as a team but we must win while this happens."
With that impressive debut coming down in the Dumfries, for most United fans today will be their first glimpse of Safranko.
Giving them a preview of what to expect he's told them to look for him in the penalty box. He knows that's where his worth to the team lies and that is where he wants to spend most of his time.
"I am a striker who gets into the penalty box. This is my area to play. Hey, I am not good outside the box – I know where I am and that is where I play.
"I hope this is good for United and that it is where we will play. Then I can help the team and that is what is most important.
"We were good in my first game and we were the better team first half, so we were attacking.
"Maybe not second half but we won. I hope the second game will be even better."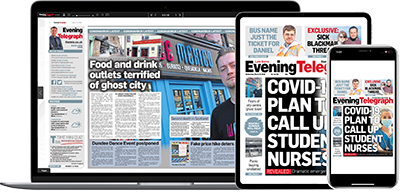 Help support quality local journalism … become a digital subscriber to the Evening Telegraph
For as little as £5.99 a month you can access all of our content, including Premium articles.
Subscribe