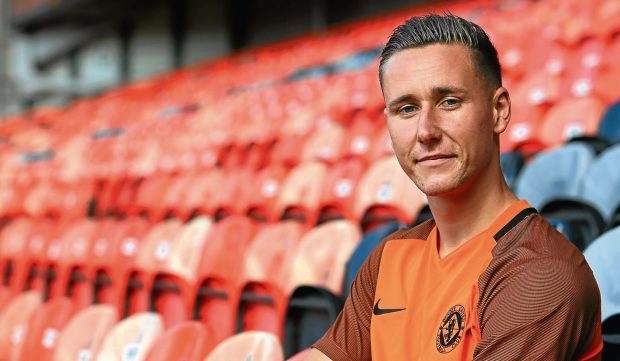 Dundee United midfielder Jordie Briels has no fears facing free-scoring Dunfermline, saying "if we go top, we'll stay there".
The Pars have been on fire this season and currently lead the way at the top of the Championship, two points ahead of the Tangerines with St Mirren sandwiched in between.
The hosts have swept all before them at East End Park, scoring 24 goals in just six games at home.
Their current ratio of three goals a game in the league, too, would have most teams concerned ahead of any meeting.
For Briels, though, that sort of up-and-at-them style on show from Allan Johnston's men will suit the Dutchman and his team-mates down to the ground — and the prize of potentially going top is all the incentive anybody in tangerine needs.
He said: "It's better for us to play against good teams who want to play attacking football.
"Then we can show our quality.
"There are a lot of physical games in this league and not too much ball possession but if you're playing for Dundee United, we want to play football.
"If you play against teams who don't want to play football, it's difficult.
"If we win and go top of the league, I think we'll stay on the top all season.
"That's our plan and if you see the games recently then you can see it's coming good."
After a fairly sticky start to the campaign, midfielder Briels reckons the hard work being done on the training field is starting to pay dividends.
That was evident to some extent last weekend in the home win over Morton, something the Dutchman expects to continue the more the squad get used to playing together.
"I think we played well against Morton.
"In the first half we had a lot of chances.
"In the Falkirk game before we played well as a team, too, we just didn't score that day but you can see we are growing as a team.
"We have a lot of new players and we're getting there but we'll see against Dunfermline.
"Before the Falkirk game, we trained a lot on defensive stuff and you could see in that game we didn't get many chances on goal.
"However, before the Morton game and this one we've been doing more attacking stuff and you could see that last Saturday.
"We feel better on the field, too, there's more stability.
"In the last few games we've had almost the same team and I think you can see that some of the tactical things we've been working on in the games.
"We've had a lot of injuries and it's difficult for a coach to start the season with nine or 10 new players.
"You can't get it right in just one or two games, it takes time."
Briels himself is one of those new players, having signed in the summer from Fortuna Sittard, and says he's getting to grips with the game here in a new country.
"I'm enjoying life at Dundee United," he added. "At the beginning, it was a little bit difficult but I'm feeling better in the games.
"In Scottish football it is very physical. In Holland you play a lot of ball possession but I'm used to the game here now.
"I do like the physical stuff, I know you must do that here — win the physical battle, before you start playing."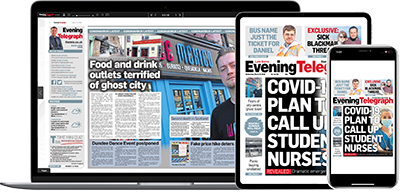 Help support quality local journalism … become a digital subscriber to the Evening Telegraph
Subscribe