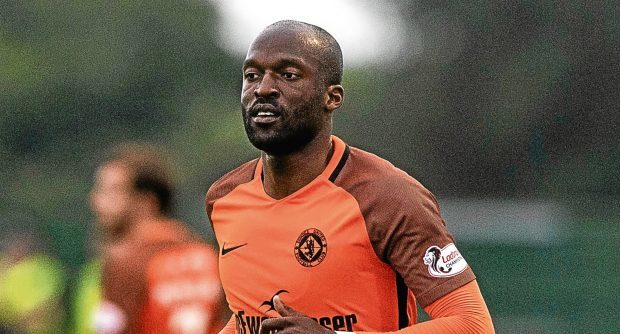 Dutch striker Patrick N'Koyi has assured fans Dundee United have learned the lessons of their last Championship defeat.
And the 28-year-old is promising Arabs there will be no repeat of the 3-0 Paisley reversal as the Tangerines step up a level.
Painful as that result was, N'Koyi has praised the quality of the Buddies' football but suspects it had a lot to do with United being the team everyone wants to beat in the second tier.
"They were so good and I didn't expect this. In Holland this would be a team playing first league, if they always play like this," said the former Fortuna Sittard attacker.
"Of course, they are playing Dundee United and that is an extra motivation. With all respect, other teams when they play us they give a little bit more.
"But I think we can handle that pressure and I am confident what happened at St Mirren will never happen again. We have a mature team, an experienced team and it will not be repeated. I am sure of it."
N'Koyi's role in helping making that so is, he knows, to get goals. Following an injury-hit start to his Tannadice career, he's used two starts in the Irn-Bru Cup to show he knows where the back of the net is.
After two goals in the first round against Cowdenbeath, Saturday saw him net from the spot then set up the second goal for Paul McMullan in the 3-1 win over Alloa.
With his sharpness improving with every outing, he's confident the goals will continue to come and, for his own reasons, is determined they will.
"I wouldn't be here if I didn't think I could get the goals Dundee United need. Otherwise, I would be scared and I would say no thank you and be sitting at home in Holland.
"This is a new challenge, the UK is different football, physical and faster and it's a good experience. If you do well here, you can take big steps.
"I don't think my fitness is where it has to be yet and I still can improve but it is getting there. I can do much more and it is just a question of time.
"The gaffer took me to this team to score goals and that is what I want to show everyone I can do. I want to be valuable for United. It is very important to score goals.
"I want to do that for the team but I think you have to do it for yourself first because you came here to be doing something and that is show you are a good player.
"I want to prove for myself that I am a good player and, if I do that, automatically it is good for the whole squad and we all benefit."
As well as adapting to what he describes as a faster and more physical game than anything he's experienced to date, N'Koyi has revealed he is also having to make a tactical adjustment.
For most of his senior career he has been used to playing a lone striker's role but, at United, he knows he will also be asked to operate alongside another front man. It's a challenge he is relishing.
"We have played with two strikers and I am not really familiar with two. I played it in youth football when I was like 11 or 12. From when I was 15 I have played always as the last striker and that is what I'm used to.
"It suits me to play that way but I can play with another striker and I like having a player close like that because you can create good situations.
"You can bounce the ball off each other and that is nice. I have to get used to it still but, for me, it is not a problem and as long as you are playing it is good."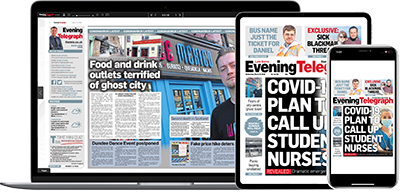 Help support quality local journalism … become a digital subscriber to the Evening Telegraph
Subscribe