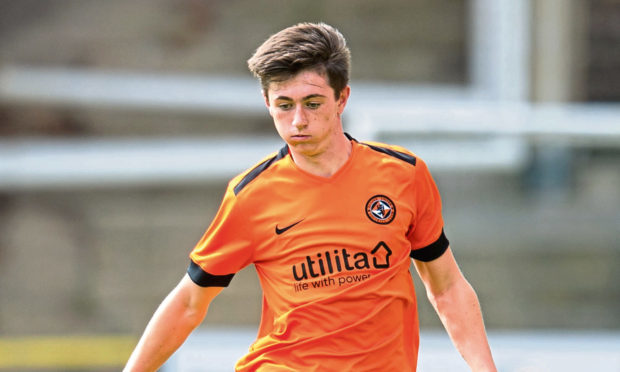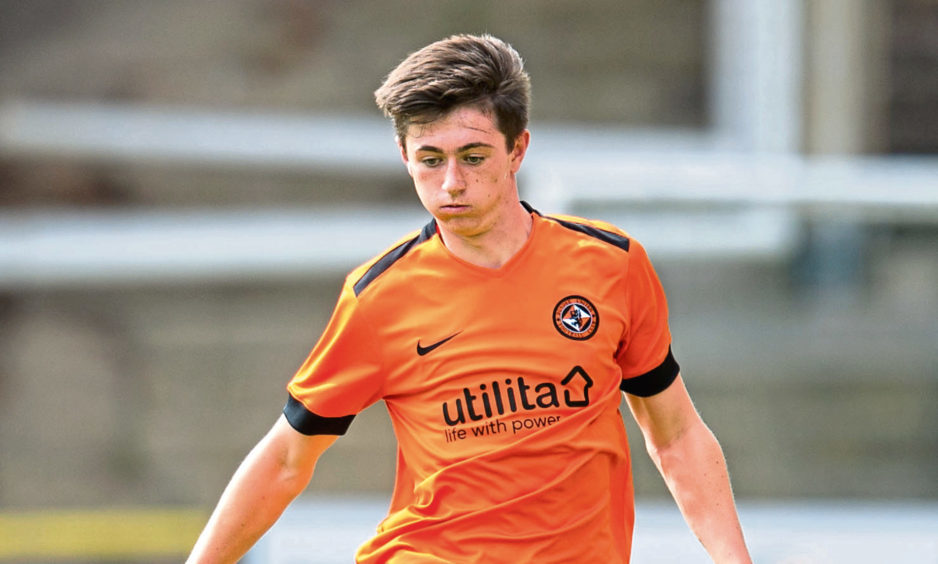 In football the most difficult skill is usually finding the piece of magic in the final third that leads to goals.
But, for fast-emerging Dundee United kid Declan Glass, it's the simple side of the game he's working hard at to add to his unquestioned abilities.
The 18-year-old's form was one of the big positives of the pre-season and a difficult Betfred Cup campaign for the Tangerines.
So much so, in fact, some Arabs feel, despite his tender years, he should already be commanding a regular starting place in Csaba Laszlo's side.
The manager, though, has already expressed his determination not to heap too much pressure on the teenage attacker and risk burning him out.
There are aspects of his game Csaba wants Glass to work on and the player himself has taken that on board.
And one area where he knows he can improve in is, at times, playing the easy pass that keeps possession.
"Sometimes I do need to do things simpler. I complicate my game sometimes but I'm working on just playing it simple and that's what the gaffer and (assistant manager) Laurie Ellis want me to do.
"They stress to me I have to play it simple at times and then do the magic when I can."
Not that it's an easy process and Glass admits when he's on the pitch he wants to be involved at the sharp end, doing the things that help win games.
"I like to create chances and I really love to get shots in on the goal, it's what my game is about.
"I'm an attacking player and I like to excite but you can't always do that and sometimes it is about keeping things simple and doing it for the team."
As those words show, this is a young man who does not lack confidence in his own ability but he's also one who gives an honest assessment of his performances.
For instance, while he was delighted to have played his part in a young United line-up that battled back from two goals down to beat St Johnstone's U/21s in the Betfred Cup on Wednesday night, he was far from completely satisfied with his work.
"It was a brilliant result, all the boys worked really hard to come from two behind like we did.
"Obviously, the experienced players helped us a lot but I thought the young boys, including myself, dug in and we battled and battled.
"St Johnstone were no mugs and I thought they really impressed so it was good to get on top of them by the end.
"I know I wasn't at my best but, like all the boys, I dug in and helped get the result.
"I was maybe trying too hard at times for the killer pass or maybe trying to shoot too early.
"Sometimes things don't come off on the park but I still worked hard and helped the team and that's what you have to make sure you do."
As he keeps grafting towards making the breakthrough in the first team on a regular basis, Glass was delighted by the victory, not least because it means there will be further opportunities to show he is ready.
"This cup is a chance to get 90 minutes and, if I'm not playing in the league, I need to get games somewhere.
"If it's in the Irn-Bru Cup it's better for me and the other boys, because they are very competitive, like league games.
"You want to win them, both teams do, and it gives you the chance to show up well.
"We want to do well in it and I think we can.
"I thought our fitness was a big factor against St Johnstone.
"We had a hard pre-season and I think we got the benefits of that against St Johnstone because we finished the game strongly and looked the fitter team."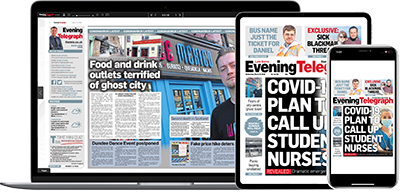 Help support quality local journalism … become a digital subscriber to the Evening Telegraph
Subscribe