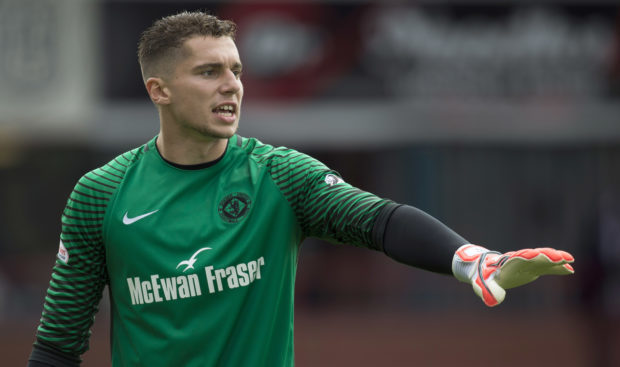 Young Dundee United keeper Harry Lewis admits the last month has been the hardest of his career, one that's literally taken him to some dark places.
To date the 20-year-old, who is on a season-long loan from Southampton, has only seen the good side of football.
Highly-rated down south, he's seen as a future Premier League regular for the Saints and possibly even an England No 1.
He admits, though, the past few weeks have been so tough it's seen him cut himself off from the world — even his close family.
"I went home after we lost to Morton on Saturday and I sat by myself in a dark room.
"I thought maybe I'm not good enough, not good enough to play for this club, not good enough to play professional football. I really beat myself up," he revealed.
"For a few hours I didn't want to speak to anyone. My mum will tell you, she tried to phone me three or four times and I just ignored her calls.
"I ignored my own mum but that's how hard I take it, I just didn't want to speak to anybody."
Ironically, anyone who watched the 3-0 defeat could not have held Lewis responsible for any of the goals. He doesn't see things that way.
"I take things personally. I don't think I've conceded a goal this season I've looked at and thought there was absolutely nothing I could have done.
"I always look to see what I could have done better in the situation, whether it's a better position or moving my feet better.
"I look at it from the start of the move that leads to you losing a goal, there has to be something you could have done better."
Lewis stresses he isn't feeling sorry for himself and that his post-defeat depression could be measured in hours, not days.
"It has been a horrible month by anybody's standards and you do question yourself.
"It's hard to find the words. I know the guys in front of me haven't been playing well but I have to look at myself and say over the last month I've not been as good as I should be.
"I shoulder my responsibility for that and nobody is working as hard as me to put things right.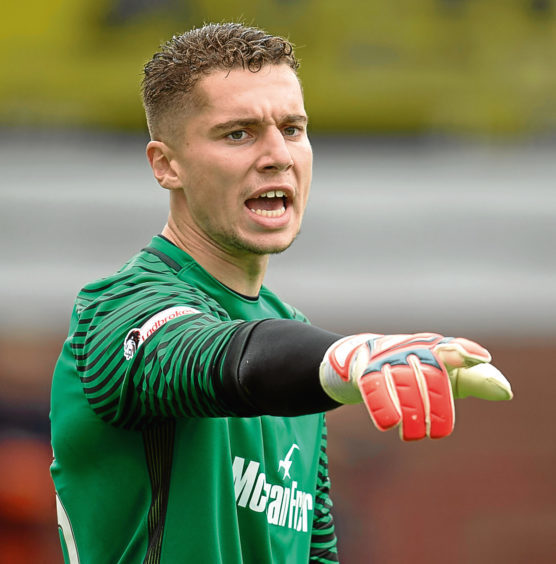 "Saturday night I sat there thinking I'm the worst goalkeeper in the world, the fans hate me, the manager hates me. Then you have to get your head right and get things going again.
"You need to say I'm going to come out of it, you have to deal with it.
"You rationalise things, pick yourself up, look forward and think about putting things right.
"That's what we are doing and we can turn things round. Our aim is still to catch St Mirren and finish top.
"We are all working hard to do that again and we know we can start winning. What we need is something to go for us and it's up to us to work to make that happen."
Next up for United is a difficult trip to the Highlands to face Inverness Caley Thistle.
Lewis knows that will be hard but, having won there in the first league game of the season, he knows United can take three vital points.
"We know from the first game of the season we can go up there and win.
"We played well that day, so did Inverness, and at times we had to dig in to get the three points.
"That was something we were doing in the early part of the season, but haven't for a while.
"Those are the kind of wins that get you promotion.
"We need to start picking them up again."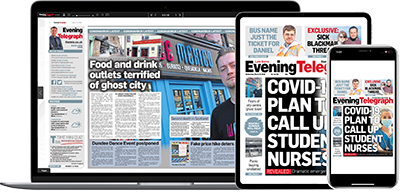 Help support quality local journalism … become a digital subscriber to the Evening Telegraph
Subscribe