Plans for a Dundee United sports bar opposite Tannadice have been approved by the city council.
The club put forward proposals earlier this year to transform the storage facility across the road from the stadium into a hospitality venue, sports bar and function suite for fans.
Arabs will be able to make use of the venue as part of a hospitality package during United games.
Lunches and dinners will be offered to supporters who will then walk over to the stadium for the game.
There will be an informal seating and dance floor as well as a beer garden.
The new venue will open flexibly but it will not be used as a bar outwith football games or private events.
The club hopes the venue will be open until 2am although restrictions have been put in place by the council, including closing the beer garden at 9pm from September-June and 10pm during the summer months of July and August.
The decision notice states: "The development hereby approved shall only be used for hospitality, functions and sporting events associated with Dundee United Football Club and the premises shall not be used as a public house at any other time."
Mike Barile, secretary of the Arab Trust, welcomed the news that the application for the bar has been approved.
He said: "It's excellent that fans can go there to have a drink.
"It will help contribute towards the club at the same time.
"They can meet like-minded supporters and it's in an ideal location for fans to meet friends before and after games.
"I think that it's good for all football fans to meet and exchange banter.
"And it's good for the football club. This will be another income stream."
Dundee United were not available for comment.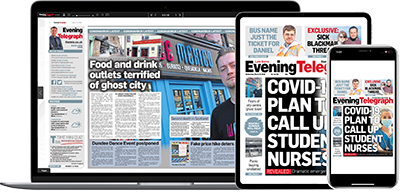 Help support quality local journalism … become a digital subscriber to the Evening Telegraph
For as little as £5.99 a month you can access all of our content, including Premium articles.
Subscribe