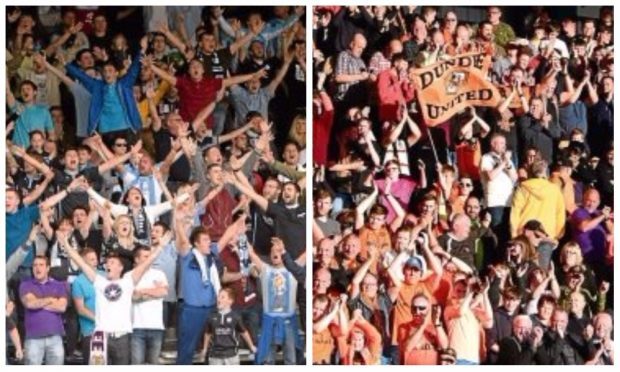 It's long been a source of dispute in Dundee but now supporters of the city's two main football clubs will have an opportunity to prove who are the best.
Dundee and Dundee United football clubs are to stage a 'sound test' at their respective grounds to determine which sets of fans are the noisier.
A decibel meter will be installed during home matches at Dens Park and Tannadice next month and, at a pre-determined point of the match, fans will be urged to show their support by making as much noise as they can.
The winner will be declared afterwards with the loudest set of supporters afforded the all-important bragging rights for evermore.
The challenge has been set by estate agency McEwan Fraser Legal, which sponsors both clubs.
Chief executive Ken McEwan said: "In any city with rival football clubs there's always an argument about whose supporters are the best and Dundee is no different.
"We're giving each group of fans a once-in-a-lifetime opportunity to set the record straight. There's no better way of showing your support for your team than to make a massive, great noise and that's the challenge laid down to followers of Dundee and Dundee United.
"We don't care if they sing, chant, scream or yell. They can bring along rattles, horns and drums if they want. All that matters is which group makes the biggest racket."
Ken added: "As a sponsor of both clubs we will, of course, remain as completely impartial observers in the process and it only remains for me to wish both sets of fans the best of luck."
The dates of the matches where the challenge will take place have yet to be announced.
Fans will be given ample warning in the hope there is a big turnout at both fixtures. Arrangements will be announced on social media well in advance.
Ken said: "We have yet to confirm final arrangements with the clubs. An important decision will be where to place the decibel meter at both ground to ensure fairness."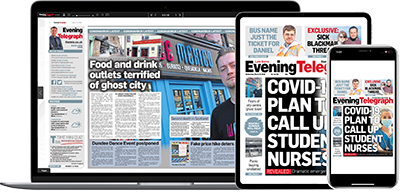 Help support quality local journalism … become a digital subscriber to the Evening Telegraph
Subscribe