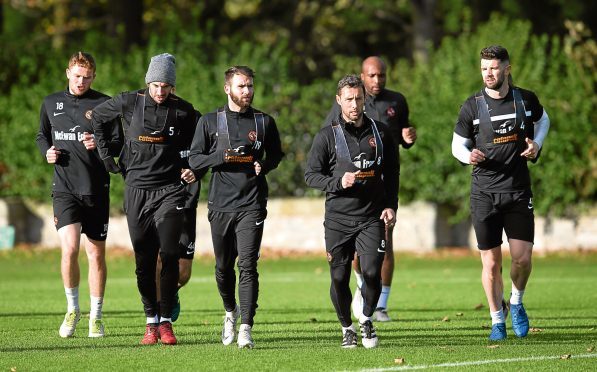 Dundee United boss Csaba Laszlo has called for the winter break to be extended to the lower leagues.
And to compensate for the lack of one, he's revealed he's been mixing up his players' weekly routine in a bid to keep them fresh.
This month saw Premiership clubs get three weeks off to recharge their batteries — but the lower leagues have played through.
Csaba's attitude to that has been to simply get on with the work in front of him but he does believe a blanket break should be considered.
"The break for the Championship is not there and mentally the players can get tired," he said.
"It's not just a physical thing and even the injuries we've had, some of them have been from this mental tiredness.
"So sometimes in training I try to change things. Physically you can give players rest but mentally it is not easy to change this tiredness.
"Even sometimes at home the wife is shouting and at training the coaches are shouting and this can also be frustrating," he joked.
"For this reason we try to make the training a bit colourful, sometimes a bit shorter, sometimes longer.
"Now I work in the Championship, I think maybe a two or three week break for the players would be good, mentally as much as physically."
Csaba, meanwhile, has praised recent signing from France, Idris Kadded, for backing himself by accepting an amateur contract for the rest of the season.
He's hoping the teenager's gamble will pay off through him earning a long-term deal in the summer and he believes the signs are promising.
"The boy is a good football player. At 19, from France, moving is a big thing. I like players who have an attitude and he wants to change his life.
"Maybe he could have stayed in French football to play in the third division somewhere but he decided to come here.
"He is working very hard and he has a good left foot. He is strong with the ball and has a good shot. I hope this is one that works out.
"He is one for the future but definitely I might use him in the first team now. Definitely, if at 19 a player is good enough for the first team he will play.
"I told him if you sign a contract it's for the future but you will train with the first team and if in the training you convince me I will bring you into the game."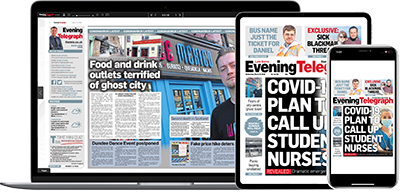 Help support quality local journalism … become a digital subscriber to the Evening Telegraph
For as little as £5.99 a month you can access all of our content, including Premium articles.
Subscribe