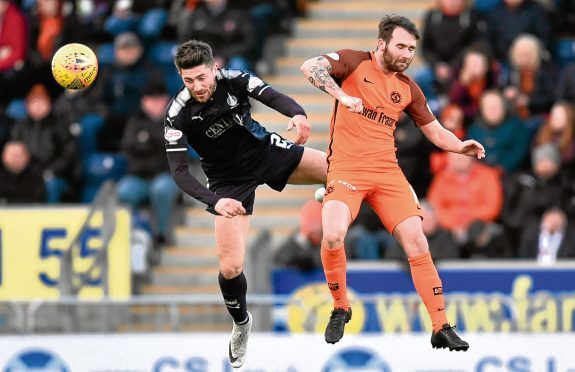 Csaba Laszlo is monitoring his players to make sure each and every one of them shows the right reaction to Saturday's horror show at Falkirk.
The Dundee United manager admits he's still hurting from the 6-1 defeat that ranked as his worst result as a player or manager.
And what he wants from his players is that they fight back, starting at Dunfermline on Saturday but also in every game between now and the end of the campaign.
"I think every reaction, which one we show now will be recorded, definitely.
"This (Saturday) was really like, let's say an execution.
"Normally this is not what we want to say and this is not the face of the team.
"For this reason we talked internally about this and we have to fight back, we have to show our face.
"We have 16 games to go and in the 16 games we have to really show we want to go in the Scottish Premiership.
"We have had two big punches in the face because we lost six points — St Mirren away and Falkirk — but I am always positive.
"At the moment I don't want to hide, I want to look forward."
Hard work in training and preparing properly for Saturday's trip to Dunfermline is how the players are getting last weekend out of their system.
And Csaba has also put his running shoes on to clear his head of what he describes as a nightmare.
"As I player I don't remember we lost like this ever and on the field I tried to keep the stability in my team. As a manager I don't lose like this with six goals.
"It was like a nightmare, but this was reality, not a nightmare.
"How you handle the situation? It is always better for me if I go for a run, definitely I need activity.
"Even yesterday I went for a run to come back in daily life, but I don't want to run away from the responsibility, I don't want to run away from anything, just to calm down."
Meanwhile, Scott Fraser has had surgery for a second time in under a year to repair the broken metatarsal in his foot.
Surgeons have confirmed to United they do not expect his recovery to be complete before the end of the season.
Fraser Fyvie, already confirmed as missing the rest of the campaign, will have an op on his knee later this week.
n Youngster Alassan Jones has signed a contract until May 2020 while Joe Piggott has left Tannadice.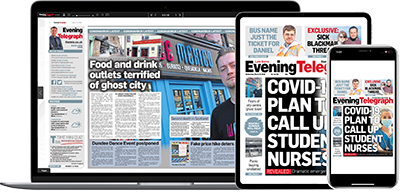 Help support quality local journalism … become a digital subscriber to the Evening Telegraph
For as little as £5.99 a month you can access all of our content, including Premium articles.
Subscribe