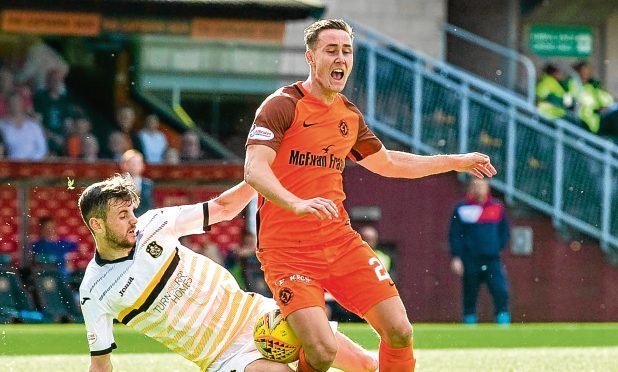 Dundee United boss Csaba Laszlo is desperate to see injured duo Jordie Briels and Lewis Toshney back in his squad.
He admits, though, that's likely to be some weeks yet and he will not be taking any risks with them.
As a rule, Csaba is not keen to talk about injuries because he believes for those affected it simply brings home the fact they can't do their bit for the team.
He's stressed, however, while they have not been able to feature under him so far, midfielder Briels and defender Toshney have not been forgotten.
Toshney has been out for a month since suffering a knee injury in the defeat against Inverness, while a hip problem that had been dogging him for some time has ruled Briels out for a week longer.
And it now looks set to be well into next month before either is back playing at top-team level.
"We have two long-term injured players," said Csaba.
"We are trying to bring them back but I don't like to talk about it because for the players it is frustrating.
"You are a football player, you want to play. You don't like to be injured but they are far away from the team, unfortunately.
"They are really good football players and, if you have them, you have more competition.
"They would have more possibilities but that's life and I hope in maybe two or three weeks they will be back working."
Even then, it could be another week or two before the duo return to the match-day squad.
"It is not just you have them fit, you have to build them up when they are no longer injured," added the gaffer.
"If you are not fit to play, you go back again. I am sorry for them but I can't change this."
Csaba confirmed skipper Willo Flood is on course to take his usual place when United aim to make it four league wins on the bounce as they travel to Brechin on Saturday.
Flood was substituted at half-time on Sunday, just seconds after scoring the third goal against Falkirk, because of a dead leg.
By getting him off early, United have ensured the Irishman's absence has been measured in days rather than weeks.
"Willo trained on his own yesterday but he is now back working as part of the squad," said Csaba. "He will be OK for Saturday, I believe."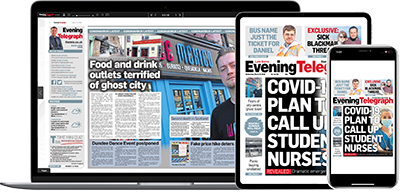 Help support quality local journalism … become a digital subscriber to the Evening Telegraph
Subscribe