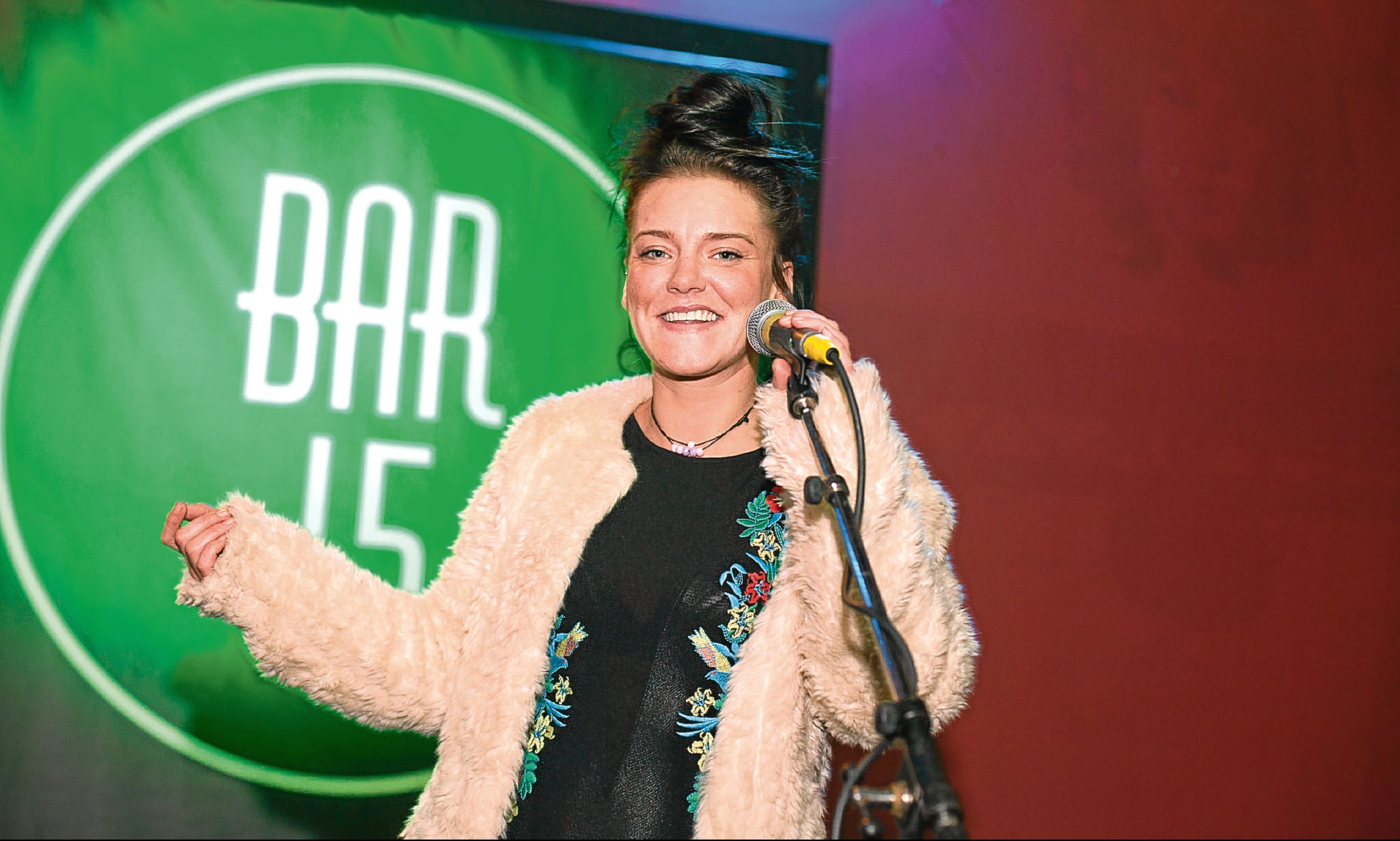 A talent show hopeful who admitted launching a racist rant at a taxi driver has described her behaviour as "disgusting" in an online post apologising for her actions.
As reported in the Tele on Monday, Kathryn Brady, 28, of Lansdowne Square, launched a racist rant at a taxi driver after he told her not to eat food in his cab.
Brady — who appeared at an open mic night in Dundee last month at which producers of The Voice were hunting for new talent — admitted at Dundee Sheriff Court that she kicked the inside of the taxi while hurling racist abuse at driver Sabar Ali.
Mr Ali had asked her not to eat chips and cheese in the vehicle after picking her up on North Lindsay Street in the early hours of March 27.
At court, Brady admitted shouting and swearing, telling the diver she was "Dundonian, Scottish born" and that Mr Ali should get "out of here", calling him a "Pakistani *******".
Brady then attacked an unknown woman, who tried to intervene. She was seen on CCTV punching the woman on the head and kicking her on the body.
The remark was heard by a door steward at a nearby pub, prior to Brady attacking the unidentified woman. Police were called and arrested her nearby.
After the article was published online, Brady said her behaviour was "out of character".
In a comment on the Tele Facebook page, she said: "In reading this it's disgusting behaviour by myself.
"I'm a bit lost-souled at the moment and the incident minutes before this did really affect my attitude.
"I cant remember using these words, but if the bouncer said I did I must have, so my apologies to the driver and other people affected. This is not in my character.
"I'd say it to the driver's face if I could — I've never used any sort of racism before.
"I don't understand why I would have even said that."
She did not reveal the nature of the "incident" she said had taken place minutes before.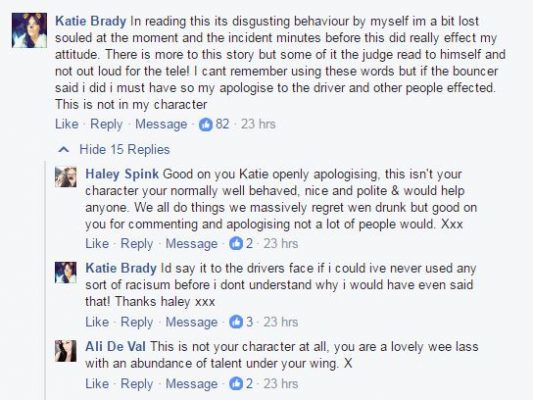 Brady, who has also auditioned for The X Factor, was ordered to carry out 105 hours of unpaid work by Sheriff Simon Collins, who described her behaviour as "disgraceful", "offensive" and "racist", and made the order as a direct alternative to custody.
The city's Bar 15 played host to Dundee's first-ever try-outs for The Voice in March.
Dundee X Factor and Voice hopeful launched racist tirade at taxi driver