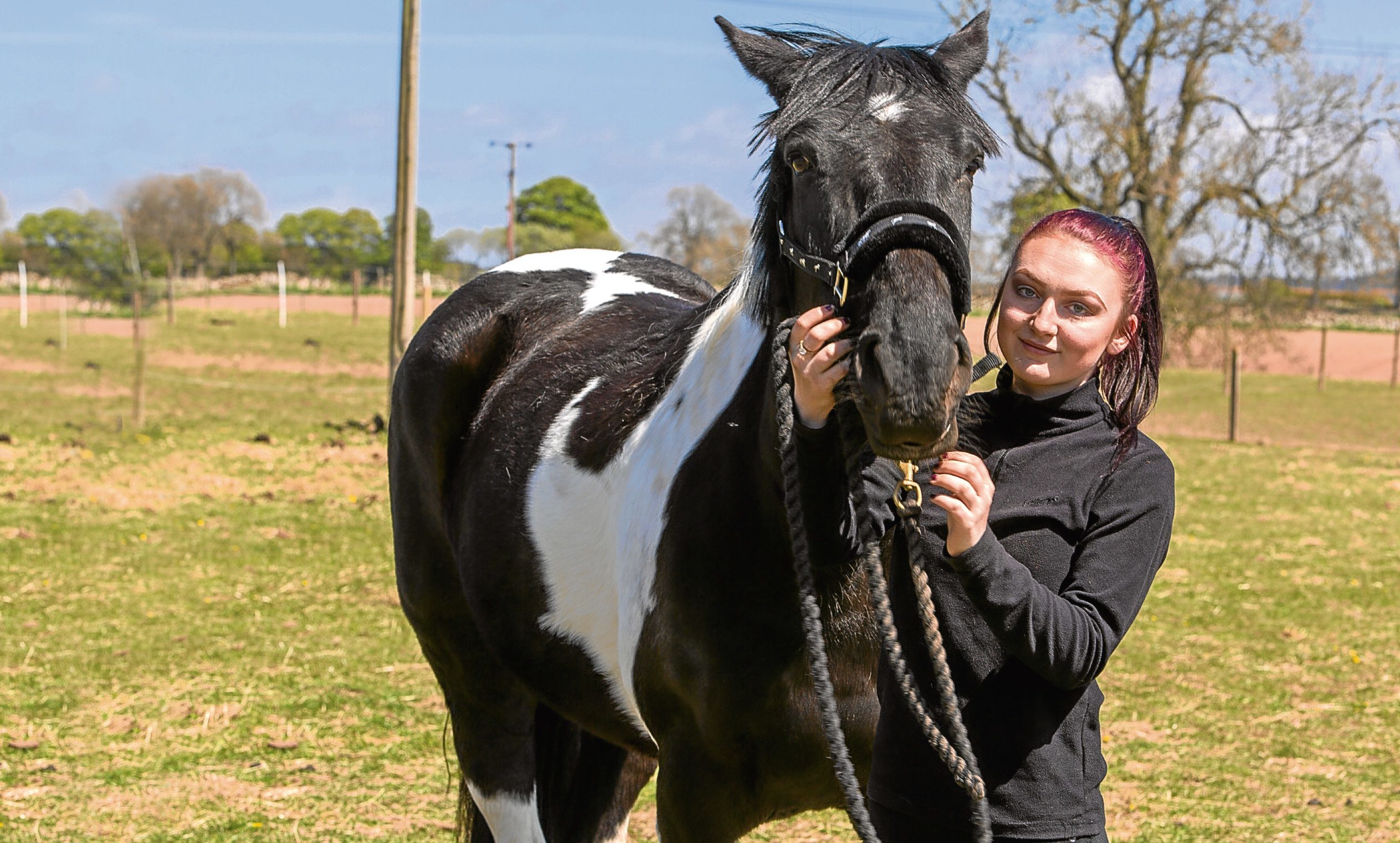 A Dundee teenager who tried to end her life three times said she's alive today thanks to her horse Rico — and a stable owner's kindness.
Rachel Ward started struggling with mental health issues when she was 16 and over the next three years spiralled into a pit of depression, self-harm and suicidal tendencies.
The 19-year-old has told the Tele that she tried to hang herself on two occasions and took an overdose of antidepressants on another.
Rachel, who is a show jumper, managed to pull herself back from the brink and credits her relationship with her horse for allowing her to defeat her demons.
Rachel, from Fintry, said: "I was on a lot of antidepressants and things were up and down — I still had bad times when I suffered from bad depression and anxiety.
"I had left school at 17 and I was working at stables with horses. I absolutely loved my job, but then, on a bad day, I took an overdose of antidepressants.
"I went into work anyway and I collapsed in front of everyone — I never went back after that.
"I tried to do a lot of things after that, but nothing felt right.
"It was around that time that I started to self-harm — I would cut myself. It made me feel some kind of relief.
"It just felt like the right thing to do at the time. It was a way of getting my frustrations out."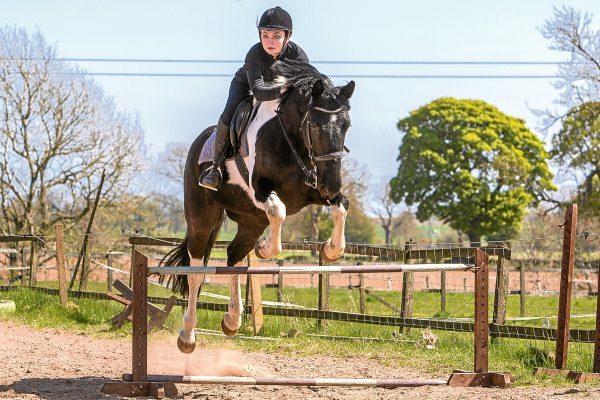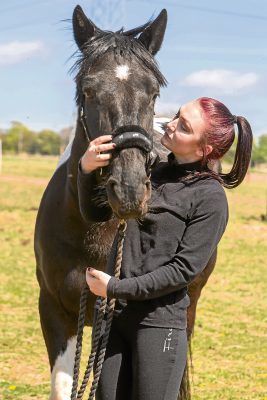 Rachel's mental state continued to deteriorate and she was referred to Carseview by her GP.
She began to receive daily visits from the crisis team.
Rachel said that the experience was "a disaster" and that she didn't believe the methods used by the team would help her recover. Her daily visits were stopped.
She said: "I was at my lowest at that point — I felt completely helpless."
One night, Rachel got blackout drunk in a bid to "numb the pain". When she got home, she attempted to take her own life again.
This time, she tried to hang herself. She then repeated the attempt afterwards.
Rachel, who had show jumped for 12 years and competed for eight of those, owns a horse called Rico.
She said that it was a struggle to continue show jumping because of her mental state.
Rachel moved Rico to new stables at Balnuith Stables, near Tealing, but the financial strain of keeping her pet meant she was considering selling him.
However, Steph Thomson, the owner of Balnuith Stables, said she would assist in keeping Rico, 8, if Rachel helped out a couple of days a week with the other horses.
Little did Rachel know that this would be the moment where her recovery started and that she would eventually be free from all of the medications she was taking daily.
She said: "I broke down crying when she said that she would help me out. It was her who saved my life — if it wasn't for her making that decision, then I wouldn't be here.
"After that, I rode down with Rico and I have been going there six days a week since.
"I feel like it is all in the past now — I just try to take it one day at a time.
"I would probably be dead if it wasn't for Rico — my horse knows every little secret I have, but he will never tell anyone anything."
Rachel is now planning to study psychology in a bid to help others with her experiences.
If you feel suicidal, or just need someone to talk to, volunteers at the Samaritans are on hand to help 24 hours a day. Contact them by calling 116123, or by emailing jo@samaritans.org.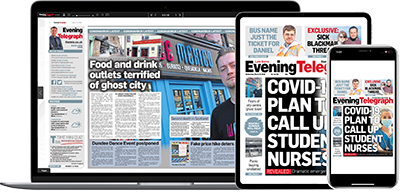 Help support quality local journalism … become a digital subscriber to the Evening Telegraph
For as little as £5.99 a month you can access all of our content, including Premium articles.
Subscribe