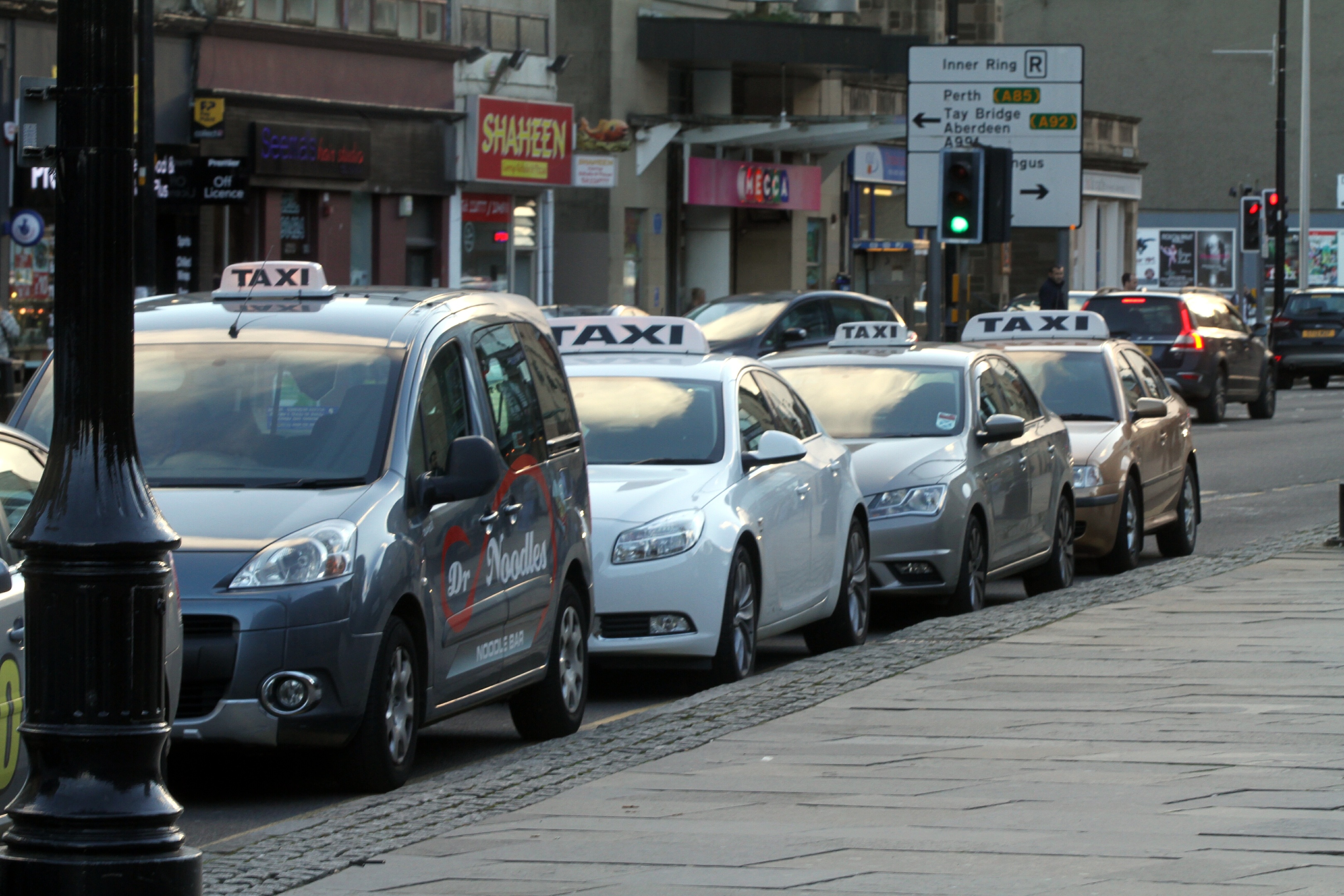 Dundee taxi bosses are locked in a legal battle with the city council over rules surrounding the purchase of new vehicles.
The GMB trade union, which represents a number of the city's cab drivers, is taking the local authority to court over a policy it claims discriminates against certain taxi drivers.
Drew Duffy, GMB Dundee's senior organiser, claims some operators face more costs than others when buying new cars due to the council's licensing rules.
The union is now bidding to have the policy changed and insists it has a strong legal case.
Mr Duffy said: "The GMB is currently appealing a licensing committee decision we believe discriminates against one of our members.
"Basically, this member plans to retire in the next few years and needs to replace his car.
"The member currently drives a wheelchair accessible vehicle (WAV) but he wants to buy a saloon car.
"The council won't allow this because he currently operates with a WAV licence and they are refusing to change this.
"Currently the city council allows some operators, 40% of fleet, to drive any car they want subject to it being legal and the other 60% must buy a car from a specific list with the cheapest starting at £16,000.
"So one operator can buy a £1,000 second-hand car while our member will have to buy a specific type. Yet both have the same income coming in but one has huge outlay."
He added: "In taking the council to court we want to force the council to look at its discriminatory policy which does not make any adjustments to what car operators are allowed to drive.
"If you had a licence before 2003 then you can drive what you want.
"Anything after that and you must buy a more expensive car. There is no adjustment made depending on that individual's circumstances.
"We have had legal advice that we have a strong case and the council would have to pay our legal costs as well as its own if it loses.
"So we encourage the council to stop wasting public money fighting a case we think they will lose.
"Get round the table with the GMB and see what can be done. Too many committee decisions are made behind closed doors and they won't budge on this one so we have been left with no alternative to legal action."
Solicitor John Muir, of Muir Myles Laverty, confirmed he was acting on behalf of the GMB in the case.
Mr Muir said: "The union wants the council to agree to an equal playing field. The GMB is appealing against the current licensing committee decision so this member can get a licence for a different type of taxi. Because this driver has a WAV licence the council won't grant him a variation of that."
A spokesman for Dundee City Council said: "It wouldn't be appropriate to comment on an ongoing legal matter."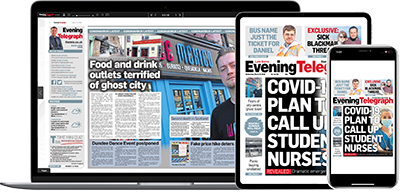 Help support quality local journalism … become a digital subscriber to the Evening Telegraph
Subscribe