More lives will be lost because of "ridiculous" delays to a new training programme in the Scottish Government's suicide prevention strategy, says a Dundee campaigner.
Minsters unveiled their long-awaited plan to reduce the number of tragedies by 20% within four years yesterday.
One scheme is for the SNP administration to fund improved training by spring next year.
Gillian Murray, who lost her uncle to suicide, said: "Refreshed suicide prevention training by May 2019 is ridiculous. The strategy is already two years late. How many will still die as a result of this delay?"
However, she welcomed £3 million of funding for suicide prevention and strategies to break down stigma and support those who have been bereaved.
Her uncle, David Ramsay, was found dead at Templeton Woods in October 2016 following a mental breakdown. He had been rejected twice for treatment by NHS Tayside.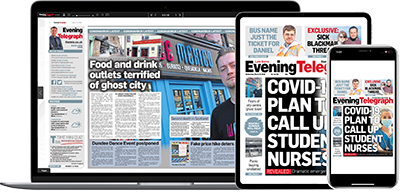 Help support quality local journalism … become a digital subscriber to the Evening Telegraph
Subscribe