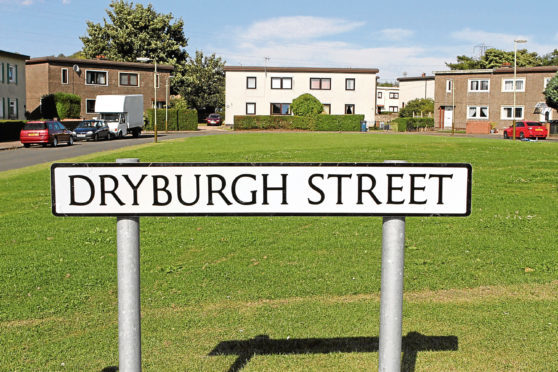 A street has been branded a "serious health hazard" amid claims human waste has been flowing into gardens.
Raging Dryburgh Street residents say controversial cladding work is making their lives a misery with multiple complaints of damaged property caused by contractors SERS Energy Solutions Ltd.
Claims have been made that replacement waste pipes installed by the firm are causing excrement to pour into gardens.
A local councillor is today demanding immediate action from the contractors.
Charlie Malone says he's spoken to a number of residents about the issue and claims the problem is significantly worse than he originally believed.
He said: "The situation just now is absolutely horrendous. I spent a few hours just walking up and down speaking to residents.
"They told me that the waste pipes from the back of their homes have been disconnected.
"The contractors have put in a narrower waste pipe and all of the excrement is pouring out.
"There are puddles in their back gardens. It's absolutely appalling."
Private tenants are currently embroiled in a dispute with Dundee City Council after a letter was circulated claiming the wall insulation project was offered to all residents.
The work is being carried out for locals in council-owned properties only.
Claims of damaged property were made during an earlier phase of work last year, which took place prior to SERS Energy Solutions taking over the project.
More than 150 people living in Dryburgh Street launched a petition in September calling for external wall insulation to be fitted, claiming they were being "bypassed" in favour of other areas in the city.
A Dundee City Council spokesman said it did not have the funding to provide free external wall insulation to owners of cottage-style accommodation in Dryburgh Street.
Mr Malone feared legal action could be taken against the council after the original letter from 2013 was circulated. The Labour politician first called for a meeting with the company back in October but says he is still to hold talks with officials about the concerns raised.
Addressing the compaints about the contractor, the council spokesman said: "As soon as this, and a number of other issues around the delivery of this contract, were brought to our attention we contacted the main contractor and have asked them to take urgent remedial action.
"We will continue to monitor the issues closely to ensure that any required action is taken as soon as possible."
SERS Energy Solutions was approached for comment but had not responded at the time of going to press.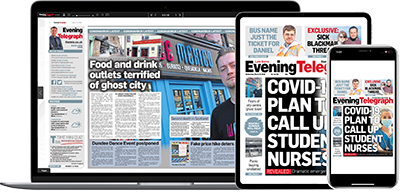 Help support quality local journalism … become a digital subscriber to the Evening Telegraph
Subscribe