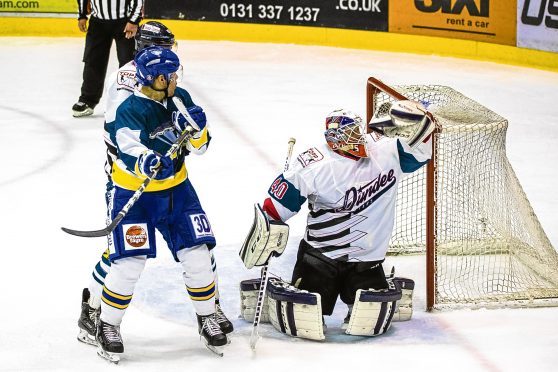 Dundee Stars ice hockey team continue their 2017-18 season with a Challenge Cup double header this weekend.
They face Belfast away tomorrow and then Fife Flyers at home on Sunday (6.30pm).
Coach Omar Pacha is confident of a profitable weekend.
He said: "It was a good win against Belfast Giants in Dundee recently, though we have to be ready for them tomorrow.
"They will come out way stronger than before.
"This will be our first competitive game with our three new players in.
"We have had a good week of practice time and I am confident the guys can get a result.
"On Sunday, it will be a different match against Fife this time round after we lost in a friendly to them last weekend.
"We owe them for that and it will essentially be our first game with our new team in front of our fans.
"I am really looking forward to seeing our support on Sunday.
"They have given us terrific backing and the players react to that.
"We are ready for a good weekend of hockey."
Stars opened their Challenge Cup season with a 3-2 penalty shootout win over Belfast two weeks ago in Dundee but know the Ulstermen will be determined to reverse that scoreline on home ice.
One of Dundee's star performers in that win against Belfast was goaltender Travis Fullerton.
He saved 47 of the 49 shots he faced, along with three penalty saves in the shootout — and he is looking forward to facing Giants again.
He said: "It's exciting now that we're about to head into our league season schedule.
"And we are all looking forward to the challenge of going to Belfast, especially with our full line-up.
"The key to winning will be having everyone ready from the get-go and to compete for the full 60 minutes. It won't be easy as they have a strong team.
"However, by working extremely hard, using our speed and taking the game to them, we have already shown we can beat them."
Last weekend, Stars lost 6-2 against Fife Flyers in their Scottish Cup semi-final.
However, coach Pacha's team will be better prepared for this fixture.
Chris Lawrence, Patrick Lee and Marc-Oliver Mimar had barely set foot in the country when they were pitched right into the action without any ice time with their new team-mates.
They have now had one full week of practice and Pasha is confident it will be a different outcome when the teams meet on Sunday.
One of the new arrivals, Chris Lawrence, added: 'It was nice to get out there and stretch the legs after not being on the ice for almost a month. I don't pay much mind to pre-season games but it's been very nice to get to know my team-mates.
"I'm excited for this year because coach Pacha has signed good players.
"However, more importantly, they are good people and I am excited to work with him and the rest of the team and to have some success."
Stars welcome back Emerson Hrynyk after illness.
However, they will be without Malcolm Gould against Giants as he received a one-match ban following his match penalty last weekend. Gould will, however, return for the Flyers game on Sunday.
Before their trip to Dundee on Sunday, Fife Flyers face Edinburgh Capitals in Kirkcaldy today at 7.15pm. Flyers have extended the contract of Charlie Mosey until the season's end.
At 7.30pm tonight, the Dundee Comets host the Dundee Tigers.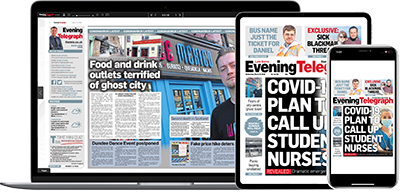 Help support quality local journalism … become a digital subscriber to the Evening Telegraph
For as little as £5.99 a month you can access all of our content, including Premium articles.
Subscribe