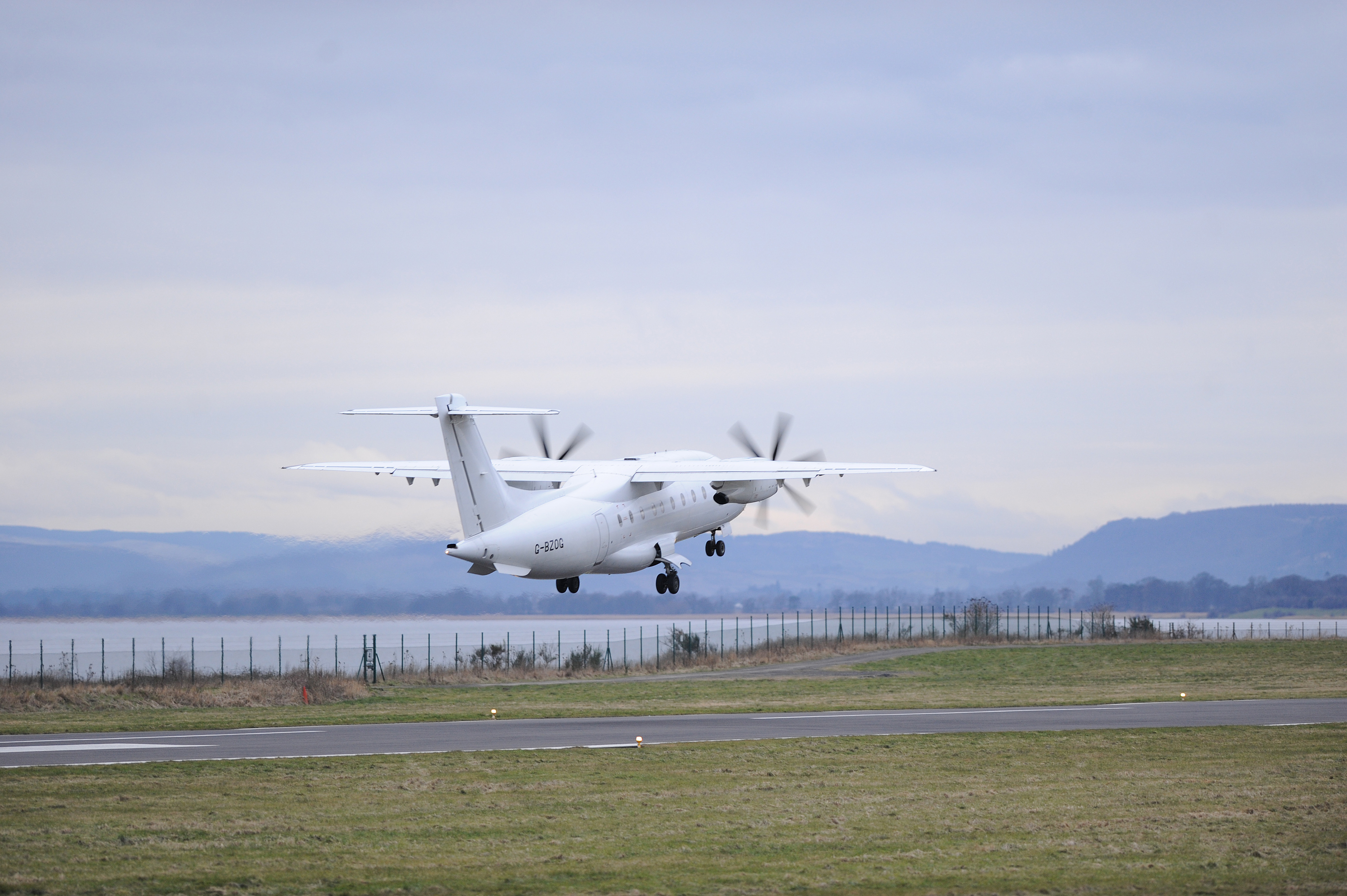 A "vital" air link between Dundee and London Stansted has been secured for another two years with the announcement of more funding.
The public service obligation (PSO) agreed between the UK Government, Transport Scotland and Dundee City Council guarantees almost £3.7 million to keep the route open over the 2017/18 and 2018/19 financial years.
The UK Government will contribute 50% of the funds, with the Scottish Government putting in £1.4 million and Dundee City Council funding a further £400,000.
Loganair will continue to operate the route from March 26, with two return flights each weekday and one on Sundays.
Aviation Minister Lord Ahmad of Wimbledon said: "I am delighted that Loganair will continue to operate this direct air service between Dundee and London Stansted for another two years.
"Passengers and businesses will continue to benefit from the connectivity this route provides. It will further boost trade and tourism opportunities will continue to flourish in Scotland.
"Regional airports are vital to our long-term economic strategy, and we are committed to strengthening links across the whole country and in particular ensuring access to London to further boost growth across the whole of the UK."
The Dundee-London link launched as the first government PSO in 2014.
UK Government Minister for Scotland Lord Andrew Dunlop said: "It's great news for Dundee that the UK Government is investing a further £1.8 million over two years in the Dundee-London air route, building on our investment of £2.85 million over the past two years.
"Good air connectivity is vital to Dundee's prosperity and its ambitious regeneration plans. There is a huge amount going on in Dundee, and London air links offer fantastic opportunities for Tayside."
Dundee City Council leader Ken Guild said that securing the route for a further two years through the PSO gives the authority and its partners an opportunity to build on the service and attract other routes.
He said: "As the city continues its long-term regeneration programme, having a direct air link to London fulfils an important role for business and leisure travellers."
Scottish Government Transport Minister Humza Yousaf welcomed the news and said the air link would continue to benefit business and leisure travellers.
He added: "In the wider context, this service is vital for the future of Dundee Airport and we will continue to work with all partners to add new flights to its roster. I wish Loganair every success with this service."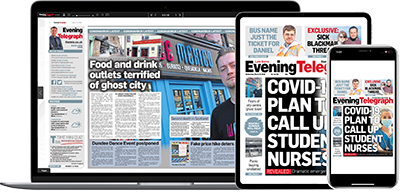 Help support quality local journalism … become a digital subscriber to the Evening Telegraph
Subscribe